What is Yeezy Day 2022? And How Can I Join?!
Yes, The Shit Bot is a Nike SNKRS bot! A very successful one if you ask. But so far in the game, it doesn't support Yeezysupply… yet *wink wink*
However, we owe it to you, our users, and dear readers to open your eyes to every opportunity that comes up. And around the beginning of August 2022, you're getting the chance of a lifetime. The chance to cop unlimited Yeezys, and make a shit ton of profit on the secondary market. So what is Yeezy Day? And what should you cop or drop on 2022's version of this holy day?
What is Yeezy Day?
Yeezy day is a yearly event that goes down on Yeezysupply online, and possibly Adidas. It has become a yearly thing for sneakerheads around the world in 2019. And ever since, it became a day to look forward to just like Amazon Prime day! So, what is Yeezy Day, for real now? It's a day where many Yeezy silhouettes and colorways release back to back within small time intervals. Some of these Yeezys are hot as heck, while some are lowkey pairs that aren't worth the hassle tbh. Another thing to point out is, on a Yeezy day, you get many many restocks, but occasionally, you get fresh new models that haven't blessed your sneaker rotation yet.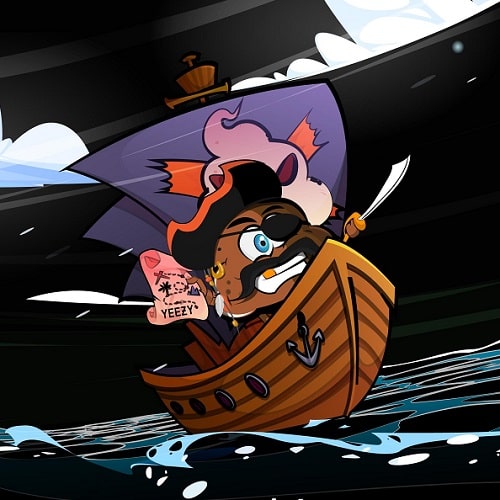 When is Yeezy Day 2022?
According to sources, Yeezy Day 2022 will spread across 2 days, August 1st and 2nd. The first day is dedicated to the US and the 2nd caters to the rest of the world. But to stay on the safe side, prepare to make use of a reshipping service. As Yeezysupply doesn't normally ship internationally, you might need to have your orders forwarded to where you live. Not to forget that you'll need a ton of proxies and billing accounts to have your Yeezys come to you.
What To Buy?
The rules don't change on this day. What's cool is still cool, and what makes money, is still a go-to. You know, just like your classic Air Jordan 1, it never goes out of style. And speaking of hot shit, Travis Scott's Jordan 1 Reverse Mocha drops soon!
So let's review some basics. Adidas Yeezy 350 V1s and V2s are must-haves. Always. They're Kanye's OG silhouettes and you can never go wrong with them. Now, what makes 2022's version of this event spicier is the Turtledove. One of Kanye's first shoes with Adidas is rereleasing for first the first time in years on this day fam. More along the line of this pair, we potentially have the Yeezy 350 V2 core black white or red stripe. We still don't know for sure which one of these two will drop. But either way, they're both pillars of the Adidas x Yeezy line.
Now, the race to get those 2 pairs is gonna be fierce, so to be clear, unless you have a very good sneaker bot, go for the following pairs.
The Yeezy boost 350 V2 Zebra, Blue Tint, Hyperspace, and Sesame are all restocking on that same day. Now, they might not hold a resale value as hefty as the above-mentioned colorways, but here's the catch. While the whole planet goes for Turtledove and B&W pairs, you focus on buying the other 350s more easily, in bulk. Get your Yeezy proxies ready, and your bot all updated, and you're in for a feast.
More To Buy on Yeezy Day 2022
For many reasons, some understandable, and some that really aren't, Yeezy Slides and Foam Runners are a big thing. So, whether you approve of the aesthetics or not, you shouldn't miss out on them when the time comes. Fun fact: Yeezy Slides and Foam Runners are the absolute most profitable pairs of Yeezys on StockX so far in 2022. So unless Kanye drops some gold-dipped shoes, you ain't making money except off these slip-on rubberish shoes.
How Much Money Can You Make?
From the looks of it, the event this year seems promising. So, the roster that we have for now is not heavily loaded, but the pairs dropping are serious money-makers. Quality, not quantity peeps! And maybe this day will help you get your resale business shit together!
We all like talking numbers when it comes to cash, so here's what we're looking at:
So basically, if you play your cards right, run the best sneaker bot you have, and sell your wins at the right place, you're looking at an easy $1500+ profit. All thanks to just 1 day. We know this sounds crazy, and it's a lot more than what most of us bust our a$$ to make in a week. But that's what you make once you take up sneaker reselling as a side gig!