2024 Time Machine: 90s Back Again with Supreme Nike SB Darwin
2024, the year of legendary comebacks, no doubt! Today, we're shining the spotlight on Supreme, the ultimate revival expert. They've got a knack for bringing classic Nike kicks back to life. Lately, they gave the Courtposite a fresh spin in three lit co-branded colorways. Now, this lifelong partnership has created the Supreme Nike SB Darwin. And there will only be 6500 pairs to go around!
Designed by the one and only Tinker Hatfield, the Air Darwin earned its stripes thanks to basketball and cultural icon Dennis Rodman. While the high-top version made a triumphant return in 2018, it's the first time the low-top variant is making a comeback!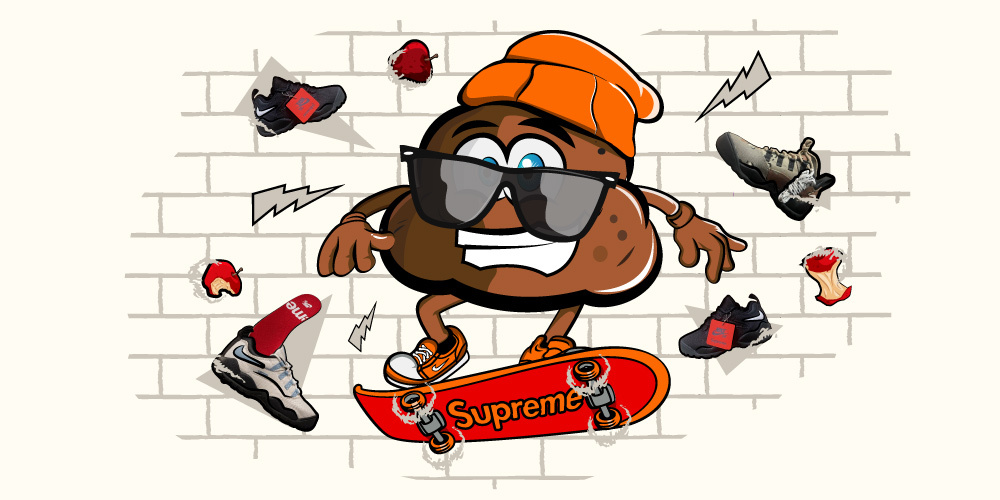 Supreme Nike SB Darwin: Triple Threat of Iconic Colorways
Now, peep this: The Air Darwin made history as the first Nike shoe to rock the reversed Swoosh logo. A move that later appeared in collabs with Travis Scott.
So, the Supreme Nike SB Darwin Low comes in three fire colorways: black, sail, and white. They've ditched the old-school perforated leather and decked these out in all-suede, giving you that soft and smooth feel.
Also, the OG vibes are strong – Supreme's keepin' it real with those classic woven lace eyelets and that slightly chunky sole, complete with the iconic oversized Swoosh and basketball logo on the sole. And 'cause it's an SB version, you know it's gotta have some skate-friendly features.
Release Deets
As for the release date The Supreme Nike SB Darwin is dropping sometime during Spring 2024 for a cool $120. 
Now, as we said these Supreme Nike SB kicks are LIMITED! It's gonna break down like this: 1,000 in white, 2,500 in black, and 3,000 in camo. So, get ready to pick your flavor and snag a piece of the hype!
Here's How to Cop Supreme x Nike Gems in 2024
2024 is all about change fam, and you gotta be on the winning side of it!
So, Supreme x Nike collabs are always must-haves, and Supreme Nike SB Darwin is no different. It's gonna be a hot commodity.  The resale value might be unclear for now but don't sleep on this drop. It's destined for huge aftermarket success, no question about it.
Now, here's the play: ditch the old-school manual SNKRS grind. It's a dead-end, time-wasting L-fest. Take your 2024 sneaker game to the next level with a guaranteed W from a top-notch SNKRS Bot. And if you wanna know how to make money as a reseller check out this hot guide.