St Patrick's Day Sneakers Are Next Level This Year with Nike!
Where our Irish friends at?! Nike's going all out this year with the cultural references! From the City Specials, CNY kicks, and Street Hawker, we went from east to west. And now that St. Patrick's Day is right around the corner, so we get some really good kicks. This time, the Air Force 1 and Air Max 90 are rocking green like there's no tomorrow. So if you're thinking about starting a collection with St Patrick's Day sneakers, now's the time!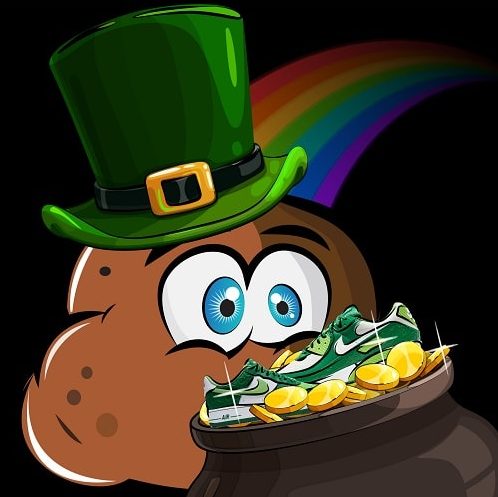 Feast of St. Patrick: What Is It?
You might have heard about St. Patty's Day but not really know what it's all about. Rest easy fam, we're gonna get you briefed! So, on March 17, every year, people celebrate St. Patrick, the patron saint of Ireland. It's a pretty big deal in North America, UK, and many other countries. And when you think about it, the color green and shamrocks immediately pop in your head. That's why Nike is celebrating the day with some pretty green kicks!
St Patrick's Day Sneakers 2021
Nike Air Force 1
Honestly? We think this is a pretty sick pair. The color blocking on this one is definitely something to love. The back panels come in a popping green with four-leaf clover prints all over. Moving to the front we got white and green leather panels with a light green toe box and swoosh. The upper sits on a white midsole with green detailing, along with a green outsole.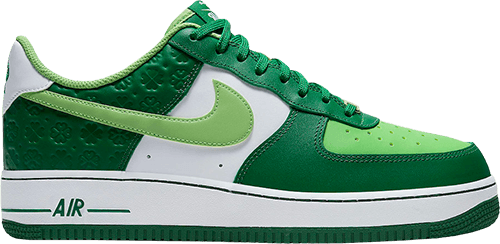 The pair is dropping on March 12, 2021, for $120. But hear me out, it actually resells for a good $300! And who knows, if the stock is low, we could see the number rising soon. Better not take a chance on this one homie. But make sure you take good care of your kicks if you get them!
Air Max 90
So the second half of St Patrick's Day sneakers is an Air Max 90 with almost the same detailing. The side panels come in the clover patterned dark green with a white mesh toebox and collar. The Nike Air branding on the heel completes the look along with the green outsole. The Air Max 90 is also dropping on March 12, 2021, for $140. You can flip it on the aftermarket for about $275, so multiple pairs mean $$$! But you won't be able to do that without a Nike bot yo, so better get a TSB key today.
St Patrick's Day Sneakers Are TSB's Snacc!
If you wanna hop on the copping train, you'll need TSB, the best Nike bot, by your side. With consistent success, release after release, it's your best shot at killing this release! And if you don't already own your copy, go and snatch your chance at a key in our giveaways. Who knows? You could be our next pooper who keeps shit going!