Nike Dunk Street Hawker Brings Chinese Cuisine to the Table!
Who said that sneakers can't satisfy an appetite? Nike makes sure to feed us very hype releases, but somehow we're still hungry for more! That's why their newest Dunk project is literally about food. And what's more interesting than Chinese cuisine? The new Nike Dunk Street Hawker takes shit to a new level with its hot design. So if you're looking for your next poop with TSB, read on.
Nike Dunk Street Hawker: Why Is It so Good?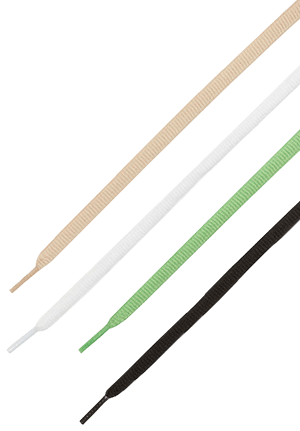 The new kicks look like an absolute snack! Nike is pretty famous for its multicultural designs. Their latest work was Jordan 4 Sashiko that celebrates Japanese embroidery! The design draws inspiration from six different dishes that come from six different Chinese cities. The dishes are Shaved Ice, Roast Goose, Pita Bread, Spicy Hotpot, Donut, and Plain Noodle! You can find them all in watercolor-like drawings on the mismatching kicks. 
But that's not all, the kicks also feature other details that nod to the Eastern culture. Beige dominates the left shoe because it features three flour-based dishes. The swoosh rocks a wood-like pattern to remind us of chopsticks, but you probably figured it out by now. A cool coin embroidery completes the look as a nod to ancient Chinese pennies. On the right shoe, we get to appreciate the spicy and sweet flavors with hot colors. The silver swoosh is the hook they hang the roast goose from. And we can find another roast goose reference thanks to the ostrich leather on the side.
So we got the gist really. Mismatching kicks and different colors. But Nike took things to a new level with the laces. The kicks come with four different sets of laces. And guess what the inspiration behind them is? Seasoning. The colors are green (shallots), yellow (ginger), black (pepper), and white (garlic). And last but not least, both shoes feature the word "food" in Chinese in black and white.
Hungry for Nike Dunk Street Hawker?
If you're going for the Nike Dunk Street Hawker, you better have the stomach for it. The kicks will drop on January 13, 2021, for $110. With this sick release, Nike SB is showing us who's killing it this year. And you know what this drop reminds us of? The amazing Nike SB Dunk "What The" with all the mismatchy deets. And with a $1,500 resale value, it seems like it's following in What The Dunk's footsteps!
Feed Your Appetite on Release Day with TSB
So do you really need more reasons to poop with TSB? With a success rate of 96%, you know we ain't playing. And with our last So keep it locked on our Twitter @The_Shit_Bot, maybe the next free key will be yours! And speaking of awesome shit, don't miss out on the new Jordan 1 Volt!