Celebrate Your City with the Nike Air Max City Pack 2021!
Classics, classics, classics! Are you really a sneaker junkie if you don't own an Air Max? They're awesome beaters and exclusive releases are always interesting collectibles! And today's pack defo checks both boxes. The Nike Air Max City Pack special release is a tribute to major US cities. So if you're from any of these places, a collector, or just like the colors, here's what you should know. But first off, we should make it clear that whatever it is, wherever you are, TSB will get it!
🔁Random RT wins $100💰

🎌3,500+ JP CHECKOUTS – AF 1 DARUMA 'BELEIVE'🎌

Another release POOPED HARD by our users in Japan!🇯🇵

💵$400,000+ RESELLING PROFIT💵

Lots of Dunk drops up ahead & we're set to get MORE SHIT DONE💯 pic.twitter.com/cCAyB0Fi7H

— The Shit Bot (@The_Shit_Bot) February 18, 2021
Nike Air Max City Pack: Flex Your City the Right Way!
The new Air Max collection is lit, no cap. And the colors are exactly what we need to rock after a long winter. And if you're gonna go for all of 'em, better know your Nikes! Let's check the pairs out and you can decide what pair's staying and what's leaving the rotation. The whole Nike Air Max City Pack will drop on February 26, 2021!
Air Max 90 "Chicago"
This pack was initially gonna be a GS exclusive, but apparently, Nike had a change of heart! So we get to have them in adult sizes! The Chicago pair features an all-shades-of-red colorway from laces to outsole. Obviously showing some love for the Bulls! Finally, you can find "CHI" stitching near the ankle and on the insole. The adult pair will retail for $130 and it resells for about $275!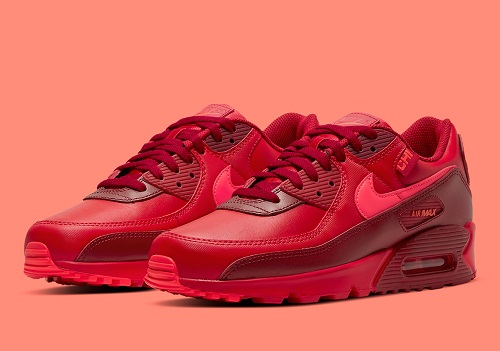 AM95 & Air Max Up "NYC"
These streets will make you feel brand new, big lights will inspire you! Who doesn't love the big apple? It's the go-to destination for tourists visiting the US and citizens with dreams. That's why Nike is paying tribute to New York City with two silhouettes! The Air Max 95 features a taxi yellow and NYC stitching just like them city taxis. It will retail for $170, and it's currently worth $360 on average!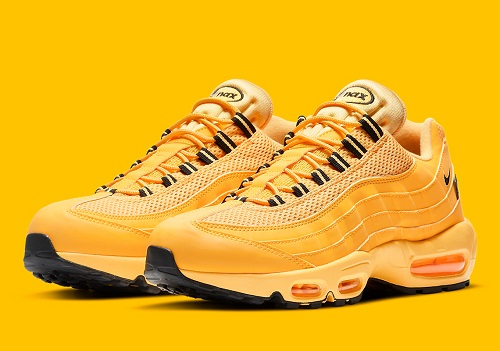 The second pair is the Air Max Up, a women's exclusive. The pair will feature the same color as the Liberty Statue! Fitting, since the status is a woman. It will retail for $130, but we still don't have any other details. Stay tuned for more info!
Air Max 97 "LA"
The City of Angels, and where all the action happens! Ever dreamed of becoming a movie star? Then Hollywood, LA woulda been your destination. The swoosh tributes the city with a pair of bold orange Air Max 97s! Probably a reminder of the California sunset! The pair will retail for $170, and will probably worth good cash on the aftermarket.
Air Max Plus "ATL"
Last but not least, Atlanta's got the cutest share of the cake! Also, the new Nike Air Max City Pack will give us a special all-pink AM Plus. It will retail for $170 too, but no other deets are available yet. But if the color is any indication, it's gonna be a cool collectible for Air Max fans.
TSB Will Get the Nike Air Max City Pack
The new kicks will obviously drop on the Nike US website. So, if you're looking for the best Nike bot to get you going, TSB totally gets shit done! Make sure you keep an eye on our blog for the latest sneaker releases. And don't forget to tag @The_Shit_Bot to flex your success!