Nike LeBron Graffiti Sprays Model 17 Into Summer 2020!
The Nike LeBron 4 NYC Graffiti is one of King James's rarest model colorways to date. Its release strategy back in 2006 pronounced li-mi-ted. Since the NY-inspired pair was released via a LeBron-themed pop up stand in New York City fourteen years ago. And is worth almost $4,000 on Stadium Goods with asks going up to $5,000 on StockX. As LeBron described, "they were before their time." Their street manipulation of the famous bred colorway introduced a fresh pulse to LeBron's line. Not to mention Graffiti's parallel at the time: the Nike LeBron 4 Fruity Pebbles. With asks rocketing to $20,000 and recent sales crossing $3,000 on StockX! Iterations of the Graffiti line dropped in 2014 with the LeBron Graffiti 11. And brought some heat to the kids with two Graffiti 11 colorways in 2018.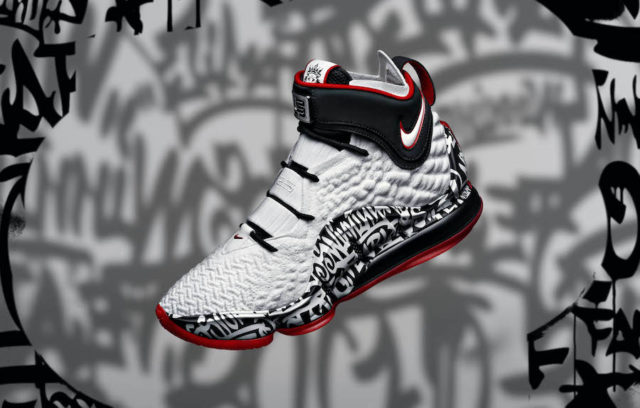 Considering This LeBron Graffiti? Consider TSB First!
Fresh into summer 2020, the latest iteration of the LeBron Graffiti line will expand our views on summer sneakers. With The Shit bot dominating all-region Nike releases for 7 months straight, we're excited to boost your game in June. Because nothing gets past us. Whether it's a Jordan 13 Flint shockdrop or an unannounced Nike restock, we're the first Nike bot to take action!

Jordan 13 FLINT POOPED HARD 1 hour ago 💩
🔶179+ Checkouts on US Region
🔶Add $14k to $130k users PROFIT

NIKE DOMINATION!https://t.co/Xp7er3sUte

— The Shit Bot (@The_Shit_Bot) May 18, 2020
With the Nike LeBron 7 Media Day strutting into the second quarter, will Graffiti spray all over it? If both are reselling in the $200-400 range with dope backstories, better call it a tie? Model 17 has already shown game with the LeBron 2k20 and the Bulls-inspired Uptempo! So that must be its advantage. This iteration features a white Knitposite upper, a Graffiti-designed black mudguard, and a fierce red outsole. A lion king symbol tags on the outer tongue to represent LeBron's animal-like court presence! The Nike LeBron 17 Graffiti will release on Nike.com on June 5 for a retail price of $200.