Jordan 6 Midnight Navy: Lovin' Them Cool Y2K Colorways!
There's so much shit we'd rather leave in Y2K, especially some fashion trends. From low waist jeans and baggy pants to spiky hair, we'd love that shit to stay there. But sometimes, we feel nostalgic and appreciate a trip down memory lane. With everything happening around us in pop culture, it just feels like we're back in the early 2000s. But that won't be complete without a retro that comes from the heart of the year 2000! And Jordan Brand's picking up on that shit, because they're giving us the Jordan 6 Midnight Navy back. Let's check out what that shit is all about, and why you totally need to cop these babies!
If you're more of a look-to-the-future type of person rather than nostalgic, check out the new Billie Eilish kicks!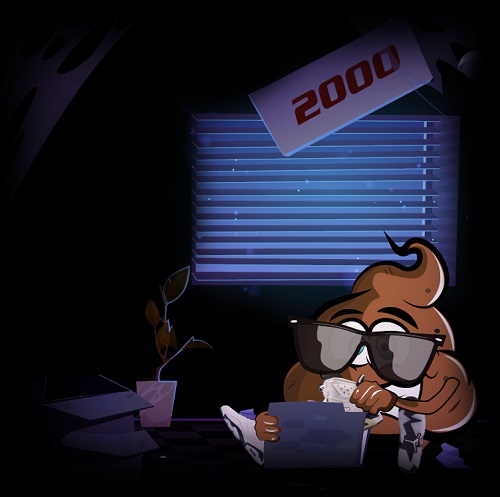 Jordan 6 Midnight Navy: 2000 Lookin' So Fine!
The OG Jordan 6 silhouette launched back in 1991, but that totally wouldn't be the last we'd see of it. 9 years later, Jordan 6 Midnight Navy dropped, and it was the first Retro since the silhouette's 1991 release! The kicks were very simple but totally hot. They featured an all-white leather upper with dark navy tongues, heel tabs, and soles. Of course, the ice-blue outsoles complete the drippy look! The kicks were, and still are a success in terms of kicks, because they're worth $487 on average in resale.
22 Years Later…
Jordan 6 Midnight Navy is coming back 22 years later with all of its original glory! And if you ask us, the pair is still worth rocking even after more than 2 decades. When a colorway is simple, you can totally wear it in 2000 and 2022! Maybe pass the torch to new sneakerheads and whatnot. The kicks will drop on May 25, 2022, for $190, and it's worth the cop for multiple reasons! One of these reasons is that the kicks are worth $372 on the after-market… and they're cute.
How to Get Jordan 6 Midnight Navy for Retail
So, the old sneakerheads and the new will be lining up to cop the not-so-new Jordan 6 Midnight Navy. But these kicks will be coming to Nike SNKRS, and we know how shitty the drops can get. But if you wanna avoid taking the L, you'll need a Nike bot and some gadgets to hook it up with. These gadgets are good proxies and Nike accounts because we don't wanna take Ls over trivial things. And if you wanna stay in the sneaker and tech loop, cook groups are always your go-to… but so is the shittiest blog in the industry!