Jordan 5 Racer Blue: Racin' Our Way Through Hot Shit!
Jordans, Jordans, Jordans. We all know how much a colorway could add to a pair of sneakers. And no one does that shit better than Jordan Brand yo! You know, the brand won't be what it is today if it wasn't THAT good. Anyway, the pair we're checking out today will get out gears shifting and heart racing! The new Jordan 5 Racer Blue looks like the retro we've seen before, but not really, ya feel us? Let's check it out now!
Jordan 5 Racer Blue: Feelin' a Bit Fast & Furious!
Okay, we're loving the race puns, but we need to talk about the kicks. So this sweet ride kinda reminds us of an OG with an extra twist! The OG we're talking about is the first pair of AJ5s that dropped… ever. Air Jordan 5 Black Metallic Silver features a black suede upper with a silver tongue. These details kinda match our 2022 drop, with tiny differences: the silver tongue has a blue Jumpman and blue inside!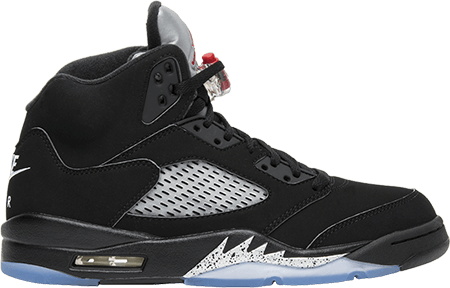 Now, if we wanna continue with the comparison, it's totally obvious where this is gonna go. The classic af black midsole on the 1990 pair dresses in racer blue on the 2022 colorway. Finally, it's not a Jordan 5 if it didn't have that ice ice midsole baby! So all in all, the kicks are a seriously awesome addition to your rotation, no cap.
Release Deets
Jordan 5 Racer Blue is a must-cop, so you need to know when and where to get it of course. Dontcha worry though, we got your back when it comes to awesome drops. This pair is coming on February 22, 2022, or to make it spicier, on Tuesday 2/22/2022! A special day for a special pair, huh? Jordan 5 Racer Blue will retail for $200, and it's worth about $470 on the resale market. Makes it kinda worth the flex AND the flip, amirite?
If you Wanna Flex 'n' Flip…
You'll need to have multiple pairs, but to do that, you need to cop in bulk! And you can't really cop multiples if you don't have a powerful Nike bot peeps. We all know how tricky the SNKRS drops get, and the L ain't fun either. So make sure you're going in on drop day fully ready with your bot! That's why you'll need the right proxies and Nike accounts to avoid a ban and a huge L. But you also need to get connected beforehand, making cook groups the right way to go. Add to that a sprinkle of good luck, and your shit will be unbeatable fam! Good luck!