Jordan 11 Pure Violet: She's Beauty and She's Grace!
Women's sneakers got their moment under the spotlight… and they've been doing it for a while now. And one of the biggest brands to take the ladies' kicks as seriously as men's is Jordan Brand. We can remember some really cool women's sneakers with so much hype that guys almost got jealous. I mean, Melody Ehsani's AJ1 Mid and Off-White's AJ4 ate that for real! And today, we'll check out a pair that looks so good it actually deserves to sit with the big gals. Jordan 11 Pure Violet is everything you need to take on the coming hot girl summer!
Jordan 11 Pure Violet Got the Spirit!
If graceful bada$$ was ever a sneaker, it would be this one. We all know the history of Jordan 11s and how they shaped the sneaker culture in their own way. That shit became a staple in every sneakerhead's life! If you wanna read more about how the silhouette got this influential, read this. There are so many epic colorways, from the classic Breds to Space Jams, each one of us has a favorite. But now, we're gonna check out how the new women's Pure Violet colorway should sit at the same table!
Jordan 11 Pure Violet will feature the same design elements as every other AJ11. The first part of the upper will come in a mix of white mesh and leather. The midsole will also be white while proudly flexing the carbon plate in the middle and an icy outsole. But the highlight of this colorway is the awesome pure violet patent leather that looks so spring-ready! So all in all, the kicks are definitely a very simple but beautiful take on a classic.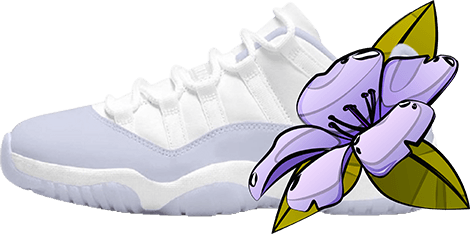 Release Deets
Jordan 11 Pure Violet will drop on April 28, 2022, for $190 just like every other adult pair of 11s. Now, if you don't think these kicks are for you to flex, it's totally fine! But you'll make some nice profit when you cop multiples and flip them for $262 on average. Who knows? It could be your underrated ticket into the sneaker resale industry fam!
So… Jordan 11 Pure Violet Will Bloom in My Collection?
Well, not if you leave your chances to luck only. In today's world, Nike SNKRS drops are the topics of memes and Ls. So if you don't wanna get dragged there, we advise you to get a Nike bot. It'll get the work done, and save you the pain of waiting. Mind you, it ain't guaranteeing the W but definitely boosting your chance at it. And if you want to get the most out of your bot, make sure you get the right proxies and accounts! That way, you're doing the best you can do on your end. The rest is up to whether you or the other botter is luckier. Good luck fam!