The New Jordan 1 Varsity Red Is Giving Us Newstalgia!
Air Jordan this, Air Jordan that. You'd think we had enough with new Jordans, but nope! We always dig creative colorways on classic silhouettes. And the new Jordan 1 Varsity Red is giving us some serious 'newstalgia' with this colorway! So here's everything you should know about this release. And if you wanna check out more cool releases, Jordan 3 Dark Iris should be on your must-have list! If that's not what you're looking for it's ok. The shittiest blog has lots of sneaker news for you, and you'll definitely find something you like!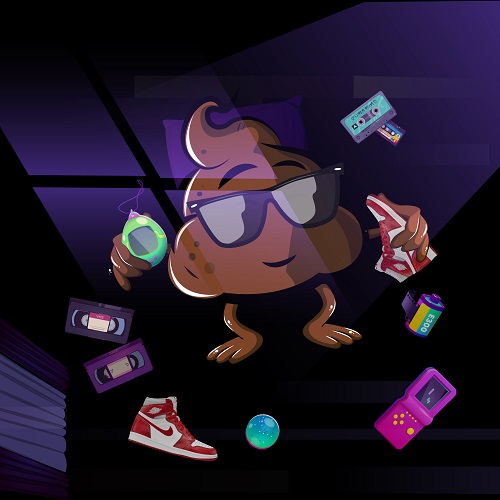 Jordan 1 Varsity Red 2022: Cozy Shit Is It!
Okay so, the colors are definitely classics. Nobody's gonna say no to a white and red Air Jordan 1. Actually, the 2020 New Beginnings Jordan 1 still goes hard to this day! And that's not a matter of opinion fam, because the average resale value of the kicks is $1,163 today. So, if this very similar pair does anywhere near as well as the 2020 pair, we got a winner!
Anyway, let's get down to the looks of it. The new Jordan 1 Varsity Red features the classic white and red color-blocking with a twist. We actually have a grey collar here instead of all whites. Kinda unorthodox, but that shit definitely slaps! But that's not even the highlight of the pair. The highlight is actually the chenille swoosh on the side panels. That kinda gives a cozy feel to the whole pair if you ask us, or maybe a bit "newstalgic"!
Release Deets
The new Jordan 1 Varsity Red, or Newstalgia, is a women's exclusive pair that will drop on July 23, 2022. It will retail for the usual $170 just like any other adult colorway of the Air Jordan 1. However, by flipping this pair, you can make a decent amount of profit! So make sure you get yourself a pair, and then some to flip. You know, that could be a modest yet good start for a sneaker resale business. You know fam, practice makes perfect.
But How Do You Get Jordan 1 Varsity Red?
Ahh, now we're asking the real questions. Jordan 1 Varsity Red will definitely drop on Nike SNKRS. And thanks to their DTC strategy, the bigger part of stocks is usually there. But if you don't wanna take the L, you'll need a good Nike bot like TSB! Not only does it support 40+ regions around the world, but it's also in stock. So, for $300 per year, you'll enjoy the same perks as other out-of-stock bots. And maybe, you'll have enough money to spare for the right proxies and Nike accounts! But always remember, a bot can boost your chances, not guarantee the W. Good luck!