Jordan 1 Mid Bred: Our Kind of Higher Education and Shit
Today, Jordan Brand is putting us back in front of the blackboard and teaching us a thing or two. The new Jordan 1 Mid Bred is serving some education to the new generation of sneakerheads. From the awesome Jordan 12 Playoffs on the court, we're moving to a classic colorway. And now, the new gen will take a crash course in what the colorway means to every sneakerhead! So Jordanheads, let's get the lesson started!
Some Bred History Never Hurt Nobody
It all started back in 1985, as it always does. It's the year the basketball game just knew that a rookie called Michael Jordan will change things. At that same time, Nike played a very smart card and managed to sign him and get him on board. So MJ showed up to the NBA games wearing kicks with a seriously rule-breaking colorway. Instead of the classic whites, he rocked a black and red pair… and got fined for it, but who cares? A legacy was born right there: the Air Jordan 1 Bred. And we memorized that shit better than our own names: Black + Red = Bred.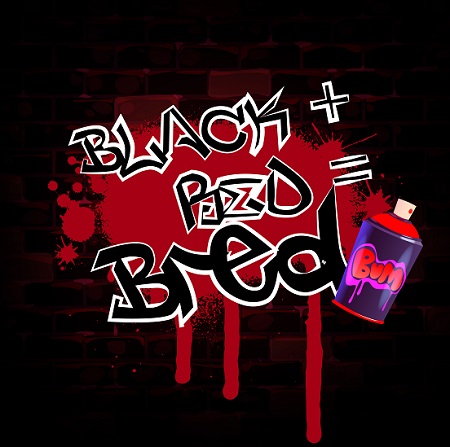 Jordan 1 Mid Bred: Lookin' Good Baby
So, the new Jordan 1 Mid Bred ain't your classic shit. First off, they're mids, but that's the only mid thing about them. Second, at first glance, the Jordans will look like any other Bred, but they're totally not! These joints will feature the words "black" and "red" on their matching leather upper panels. But the coolest bit is definitely the "Black + Red = Bred" equation on the midsole. So all in all, the kicks are a modern and interesting take on the most classic colorway ever!
Release Deets
Yo, if Jordan 1 Mid Bred passes your vibe check, you'll want to cop. The only catch is that the kicks will only be available in GS sizes. However, if your shoe size is anything below 10.5 (Men's) you'll find a pair. Make sure you check out Nike's official shoe size chart though to get the number right. Anyway, we still don't have exact release deets, but we do know that they're dropping in 2022. We just gotta keep our eyes on the prize (and Nike SNKRS) baby!
Wanna Get the Jordan 1 Mid Bred?
Whether you're buyin' for yourself or someone you love, it won't be easy, especially if the stock is low. And we all know how annoying Nike SNKRS drops are sometimes. So, if you wanna get your groove going, y'all gonna need a Nike bot. But the work won't be complete if you don't hook that shit up with proxies and Nike accounts. A Nike bot can jig your address, but it can't do magic! One last piece of advice, you gotta stay in the loop with the latest industry news. And you can do that by joining a cook group, or checking out the shittiest blog ever! See ya when we see ya!