DJ Khaled Jordans History & 'We The Best' Collection Talk!
Celebrities tend to have all types of hobbies. But our favorite kind is the ones who identify as sneakerheads. One of the biggest sneakerheads out there is DJ Khaled, and he ain't shy when it comes to the flex. If you've been around for a while, you'll know that he's got connections… with an S. From getting Kanye's on-feet kicks, to Jordan collabs, DJ Khaled got game. And now, DJ Khaled Jordans are going to another level with a brand new collection! That'll totally add heat to his already blazing hot $8M sneaker collection.
DJ Khaled Jordans: Playin' Exclusivity Like It's Basketball!
You know, a pair becomes extra valuable when it's either extra exclusive or has an epic story! But what if it's both? Well, then that shit is definitely gonna be fly as heck. And the three sneakers that we got from DJ Khaled are exactly that! The first pair that we got back in 2017 was to celebrate his album "Grateful". And the only way to get your hands on a pair back then was by pre-ordering the album and entering a raffle! Today, the pair is worth $10K on average in resale. Talk about valuable kicks.
Now, the other two pairs came together to celebrate DJ Khaled's new album 'Father of Asahd' in 2018. The first pair 'Another One' came in royal blue leather while 'Father of Asahd' rocked the same shade on suede. Today, Another One AJ3 is worth about $6.5K and Father of Asahd AJ3s go for $6.6K on average.
We The Best Collection Is Some Epic Shit
Just when we thought that DJ Khaled Jordans couldn't get any better, we get this. Obviously, we're out of the Jordan 3 phase and into some big things. The colorways we saw in the trailers were: white, blue, purple, teal, pink, and orange. However, recent updates show that we're not getting one, not two, but four different colorways of the classic Jordan 5! Two of which are F&F… Sad! But we don't need to be greedy y'all, 'cause the two pairs dropping publicly are looking dope as heck. To be more specific, the colorways the kicks are releasing in are Crimson Bliss and Sail. Also, according to DJ Khaled's own feed, there will be tracksuits, t-shirts, hoodies, shorts, and more in this collection.
What Do We Know About the New DJ Khaled Jordans?
So far, the whole sneaker community has been keeping a close eye on DJ Khaled's Instagram account. He's definitely been dropping a lot of teasers and hyping people up. Not that the collection needs it, because it's already hot as shit! And now that we got all the info we need, the hype is doubled. Kicks will be dropping on November 28, 2022, for $225!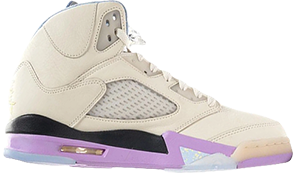 A word of advice: keep your eyes peeled for any news about the collection. You know why? Because the kicks seem to be following in the footsteps of DJ Khaled's AJ3s. Crimson Bliss is now reselling for $358 on average. While Sail is worth $550 on the market! And that shit's on a constant increase. Meaning that those 3 digits could become 4 at any given moment!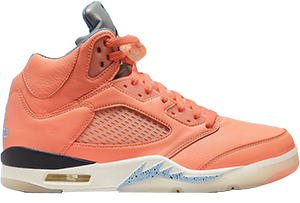 How To Catch DJ Khaled Jordans?
As you see, buying that shit for resale will be more than a lil bit pricey. So what you gotta do is try to cop it for retail. But if that shit was as easy as it sounds, there wouldn't be what we now call the resale market. For this reason, only peeps who know their botting game well will have a chance at scoring the upcoming DJ Khaled Jordans for retail. Don't worry, knowing the botting game doesn't need no rocket science or 10 years of experience in the field. At the end of the day, Nike won't be reviewing resumes to see who deserves the kicks and who doesn't. 
Making a long story short, you gotta have the dopest Nike bot out there. One just like TSB. That thing helps you cop ANY Nike sneaker you want from over 50 regions worldwide! And the best part is that you won't need to put in your life's savings for that. All you need are $300/YEAR and you'll be calling it a long-term investment. But make sure you got some great proxies, Nike accounts, and a missile-like server! 
On a final note, DJ Khaled has got more than kicks to offer! The sneakerhead's going above and beyond in his marketing plan for the DJ Khaled Jordans releases. He offered his fans a special chance to book a one-night Airbnb stay in his sneaker closet in Miami!