A Ma Maniere Jordan 1: Class with a Chance of Hype!
Okay shitfam, the holiday season is totally going hard with all the great releases. And we got it all here! From very cool holiday kicks to red Jordans that can make the season look extra poppin'. But today, the pair of kicks we looking at is extra classy. It will make you stand out in a room, no cap. The new A Ma Maniere Jordan 1 should be your next cop, or at least on your copping list. We know that you won't be able to resist all the sick releases. Anyway, let's check out what these kicks are about!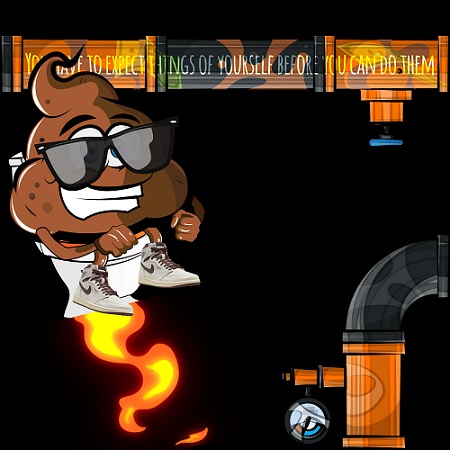 A Ma Maniere Jordan: Shit Is Pretty Real Here
So the new AMM Jordan 1 isn't the first collab between the two brands this year. If you ain't keepin' up, you gotta start doing that my friend. You can check out the history the brands have together here! Anyway, back in April 2021, retailers dropped the really cool women's exclusive A Ma Maniere Jordan 3. The SNKRS drop didn't happen till June 2021 though, and that tested our patience if you ask us. Anyway, they retailed for $200, and they're worth $460 on average in resale. So the next time you doubt a women's pair, remember this collab.
Did Anybody Say a New Air Jordan 1?
Heck yea! And not just any AJ1, it's a kick-ass looking pair. 2021's A Ma Maniere Jordan partnership ain't disappointing us in any way. The new pair features a sail cracked leather upper that looks like suede at first sight. But the swoosh and the collar come in solid brown snakeskin leather and give life to the whole thing. The laces and Wings logo also share the same shade. Now, we personally like bold pairs, but this is some next-level shit.
Fun fact: The kicks have "You have to expect things of yourself before you can do them" written on the ankle flaps!
Release Deets
We don't really have an exact release date but don't worry peeps. But, we can expect the pair to drop during the holiday season. We told you the season is gonna be crazy, didn't we? Anyway, this collab will hopefully retail for $170! And if the kicks' looks are any indicator, they'll be worth a lot on the resale market. So better not miss on them!
Catch the New A Ma Maniere Jordan 1 with No Problem…
So if you think these kicks are gonna wait for you, you're super wrong. Your only choice is to actually be fast. And you can only be that by getting a powerful Nike bot since odds are the Js will drop on SNKRS. But that's not all you'll be needing to boost your chance at a W. You gotta go get some reliable proxies and accounts for the best odds to get 'em! Good luck peeps!