Top 10 Sneaker Technologies for Crazy Performance & Comfort
Since we all have the same goal here, finding the perfect kicks, this guide was a MUST. Now, although most of us in the sneaker game follow the hype and sneaker reselling profit, comfort still takes a big piece of the cake. And that's exactly where sneaker technologies matter. Cutting-edge sneaker tech helps enhance performance and maximize comfort. So, here are the 10 most remarkable sneaker technologies that have marked the industry. These breakthrough innovations guarantee a footwear experience that's robust, adaptive, and soothing.
"People's fascination with athletic footwear has created a billion-dollar industry, fueled not only by sports and fitness enthusiasts but also by fashion-forward individuals who see footwear as an essential accessory in showcasing personal style."Anonymous Sneaker Enthusiast
1. Nike Air Technology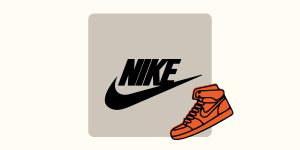 The iconic Nike Air Technology uses pressurized air encapsulated in a tough yet flexible bag. Promising unparalleled cushioning, it absorbs impact and provides exceptional comfort while you run, jump, or perform any high-intensity activities.
The genius of this technology lies in its versatility. Depending on the shoe model, these air units can be placed in the heel, forefoot, or both to provide tailored shock absorption where you need it most. Ever noticed how some Nike Air models have a visible air unit while others don't? Aha! They're not just for show; each serves a specific functional purpose! The visible ones mainly enhance cushioning. On the other hand, encapsulated air units provide targeted support and enhance shoe durability.
And who can ignore the diversity within the Nike Air tech family? With variations like Air Max, Zoom Air, and Tuned Air, have you ever wondered how they differ? Wonder no more. Air Max technology provides maximum cushioning and is great as a running and fashion sneaker. Zoom Air is all about responsive cushioning for quick movements – a prime choice for basketball shoes. And Tuned Air? It's designed with individual pods tuned to different areas of the foot. So, whether you're a runner, a baller, or a sneakerhead, Nike Air technology has something for everyone. Speaking of which, here's a full-on guide to help you choose the right Air Max size for you.
2. Most Iconic Sneaker Technologies: Adidas Boost
Adidas' renowned Boost technology uses tiny thermoplastic polyurethane (TPU) capsules. It offers enduring energy return, power in your step, and unmatched comfort, proving to be a game-changer in the sneaker world.
So, you may be wondering, how does this nifty sneaker tech work exactly? Well, part of the charm lies in its unique design. When your foot hits the ground, these TPU capsules compress and store kinetic energy, like microscopic springs. Then, when you lift your foot, they spring back, delivering a responsive and powerful push-off. This energy return can actually help to enhance your performance and reduce fatigue. Isn't that quite the engineering marvel?
3. ASICS Gel Cushioning
This innovative Gel technology was pioneered by ASICS. Utilizing gel cushioning, it guarantees to provide shock absorption on impact while offering a bouncy feel, giving your foot the comfort it deserves.
So, you're thinking, what's so special about a gel, right? Well, let me tell you—this is not just any gel. ASICS uses a high-tech material that has the capacity to deform in all directions, not just vertically. This means it can respond to every angle of force exerted by the foot, ensuring maximum shock absorption. You've gotta admit, that's pretty smart, right?
4. Under Armour HOVR Foam
Did you know that the realm of athletic footwear is advancing at breakneck speed? Gone are the days of simple, utilitarian design. Today, the performance of your footwear is rooted in innovative technology. One such innovation is Under Armour's HOVR foam technology, notable for its fantastic energy return. This technology is designed to give runners a unique 'zero-gravity feel,' achieving the ideal balance of comfort and performance. So, no matter the distance, you can count on HOVR foam to help maintain your pace.
5. New Balance Fresh Foam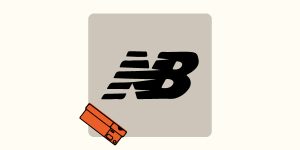 Have you ever wondered about the buzz behind New Balance's Fresh Foam technology? It seems the world's interest in sneakers and athletic footwear is rapidly growing, largely driven by the rise in consciousness around fitness and wellbeing. What's special about Fresh Foam? This tech provides plush cushioning through clever geometric designs, engineered to deliver enduring comfort and support. So, whether you're walking or working out, your feet can stay comfy throughout the day. Plus, dad shoes are like the shit right now! Here are our favs.
6. Mizuno Wave: The Secret to Bold Athletic Style and Statement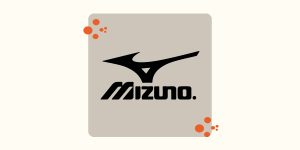 Mizuno Wave technology offers an unparalleled blend of stability and cushioning. With a design mimicking a wave, it envelopes the midsole, providing exemplary shock absorption, effective energy dispersion, and impeccable stability. All in all, it ensures a smooth and exhilarating running experience. The lighter-weight Enerzy foam and the Wave plate contribute to a relatively lighter-weight daily trainer that should have excellent durability. Speak of walking on clouds.
7. Reebok Pump Sneaker Technologies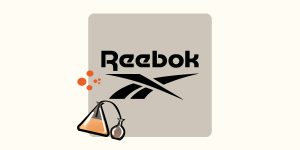 Whether you're aiming to smash your personal bests or simply want to turn heads on the street, innovative sneaker technologies have got you covered.
Let's take Reebok's Pump technology as an example. It uses air-filled chambers that adjust to envelop your foot, providing a personalized, snug fit. This results in a more secure and relaxed shoe experience. With this brief introduction in mind, we'll now walk through the ten most renowned sneaker technologies that have transformed the world of athletic comfort and performance.
8. Saucony Everun: Redefining Comfort and Performance in Athletic Footwear
Incorporated within Saucony sneakers, this technology redefines footwear expectations.
Everun steps in to shake the ground, literally. Remember how your feet feel after a long day playing basketball on hard ground, or maybe after a marathon? Pretty sore, right? Everun is here to save the day. Designed to reduce the pressure on your feet, this technology aims to provide an unfailing, plush feel underfoot. The keyword here is 'continuous cushioning', folks, and Everun delivers it quite impressively.
9. Puma NRGY: Power-Packed Performance Sneaker Technologies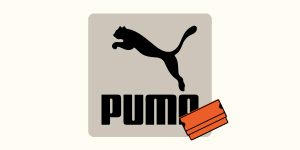 Next up in our lineup is Puma's NRGY technology. Picture this if you can, thousands of small TPU beads, meticulously packed into the midsole of your sneaker. Might sound a little strange, right? But what if we told you these were there to ensure maximum energy return and cushioning? Intrigued?
That's right, these aren't just for show! Each bead in the midsole works overtime to absorb impact when your foot hits the ground then bounces back to its original shape, offering some serious energy return. Now imagine feeling that every single stride you take. Sounds pretty cool, doesn't it?
10. Salomon Advanced Chassis: Unmatched Stability on Tough Terrains
Are you an off-road enthusiast looking for sneakers that provide superlative comfort and stability on rugged terrains? It's time to meet Salomon Advanced Chassis. Originating from the world of trail running, this marvel of technology is integrated into the sneaker's sole to provide exceptional stability and protection.
Don't mistake its durability for a heavy build though. Despite its rugged armor-like benefits, you'll find Salomon Advanced Chassis tech remarkably light and flexible.
Why Sneaker Technologies Really Matter!
So, why does all this science in your sneakers even matter? Well, let me tell ya, friend. It's not just about lookin' sharp in your kicks, it's also about feeling amazing!
Imagine you're soaring down the court, heart pounding, adrenaline flowing. You need that split-second edge. This ain't just a game, it's war on the court, and your shoes are your trusted steeds. You need 'em to be reliable, responsive, and tough as nails. We're talking extra energy return, improved shock absorption, and stability enhancements that could fascinate everyone from a rookie to AMRAP junkies.
But let's not forget about the warriors on the track, the fields, the mountains. Trail runners, soccer champs, hardcore hikers – these folks need shoes that can handle the roughest terrains while still being kinder on their feet than a feather bed. Advanced sneaker technologies can improve grip, provide extreme moisture protection, and even reduce muscle fatigue by optimizing pressure distribution.
So, the next time you're on the hunt for new kicks, remember to peek beyond the color palette and brand logos. It's what's inside that matters, literally!
We are here together on this sneaker journey. Next time you go sneaker shopping, keep the tech in mind, my friend, and happy striding!