All the Sh!t Going Down on SNKRS Day 2022
Now that the dust has finally set on Yeezy day, we go back to what really matters, Nike drops! Not to be salty about Yeezys but it's safe to say they aren't worth sh!t compared to most Nike drops. It's also safe to assume that the game's future and fate will be carried by the Swoosh and Jordan Brand. Just sayin'! So, catch your breath cause we're diving deep in a few days in a Nike pool. Nike's annual event is almost here, and here's what you need to know about Nike SNKRS day 2022!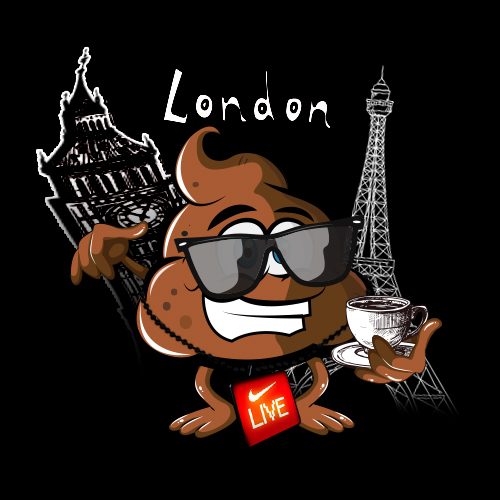 What Is Nike SNKRS?
Nike SNKRS is Nike's very own app where all the hot stuff drop. Think Travis Scotts, Unions, and all the golden pairs – Yeah that's where Nike releases them. Unlike Nike.com, you can't just go and catch whatever drop you want, whenever you feel like it. you can know all the ins and outs of the app here. But to sum up, it's Nike's take on Adidas' confirmed app. In fact, the resemblance is so clear, that Adidas had to take legal action about it.
Now Nike SNKRS day is a yearly celebration of Nike's app. The app that literally tortures you until you get a pair of hyped Nike sneakers. But according to Nike, and all other sneaker retailers, that's how they keep things fair. Over the last 5 years, we've seen the SNKRS app change a lot. And gain momentum and a reputation for being hard to cop from. Until of course Nike SNKRS bots like TSB started showing up. Nonetheless, Nike devoted a ton of resources and time to optimizing the application, to best serve its clients.
When is Nike SNKRS Day 2022?
It's been 5 years since the launch of the app. And Nike is once again hosting special festivities to celebrate this creation. This year, Nike SNKRS day is taking place this year on August 8. The drop will go live exclusively in London, Paris, and Berlin and should span about 8 hours.
What's Dropping This Year?
The biggest question on everyone's mind: What will we cop on Nike SNKRS day 2022?
According to Nike, SNKRS day 2022 will include the launch of an Air Force 1 '07 in cream and brown, a women exclusive white and yellow Air Max 1, in addition to an apparel collection.
SNKRS Day 2022 Collection
Special events call for special-edition sneakers, and Nike has created the most unique AF1. The celebratory Air Force 1s pairs feature sail uppers showcasing many knitting patterns. The uppers are then accented with brown leather Swooshes on sides. More chocolate brown accents appear on  tongue label, and rubber outsole, and the wooden lace lock.
A wooden hangtag marking the August 8th, 2022 tops off the design alongside a special shoebox for the occasion.
The 2nd pair to join the party on SNKRS Day 2022 is the Air Max 1 "Yellow Tour". Featuring Yellow premium leather on the mudguard and Swoosh. You will also find sport mesh at the toe and nylon at the ankle to complete this mix of material that build this pair. The Air Max 1 Yellow Tour is now available for you to snatch off StockX. But we really wouldn't recommend paying around $400 for this pair. Not when you can get it for retail price using TSB!
In addition to those 2 pairs of sneakers you'll get to choose from an apparel collection including 2 Tees, 2 sweaters, and a Jacket. All very much matching the AF1.
How to Cop on SNKRS Day 2022?
Well not to lie or anything, but that sh!t is tricky. Unless you got a crazy a$$ SNKRS bot you're not getting a single W that day. But we're not here to make this hard for you. In fact we got the best tool to help you GET'EM kicks on SNKRS day 2022. TSB, the best and most reliable Nike bot is here for you on SNKRS day and everyday you decide to cop Nike! For only $300 you can have TSB and run it on all exclusive Nike drops to cop at retail, and make a sh!t amount of money flipping.
TSB works on more than 50 Nike regions globally, and so  you can buy on SNKRS day 2022 from Berlin, London, or Paris, without breaking a sweat. And just in case you lived far from these regions, you can always use a reshipping service to have them kicks dropped right at your doorstep.
And once that event ends, use TSB alongside proxies and a handful of legit Nike accounts to cop any upcoming Jordans or Nikes wherever you're located. All you gotta do is click below to join the most successful and rewarding journey ever!