Jordan 3 Georgetown: Hoyas Bringing the Heat All the Way from GU!
University kicks are the thing in 2021, and we feelin' that education vibe all the way! From Nike Dunk Syracuse, and the epic Jordan 1 University Blue, university sneakers are in the limelight. It sure feels good to belong. With hype kicks comes high demand though, and it's only normal if you got that L on Nike SNKRS. But the new Jordan 3 Georgetown could be the game-changer for you, especially if you have TSB. So let's check out your next pair, but make sure you take good care of it!
🔄RT – WIN TSB💩

🏆MASSIVE 10,000+ CHECKOUTS🏆

💰OVER $3,000,000 RESELLING PROFIT!💰

TSB CLOGGED SOME TOILETS WORLDWIDE TODAY WITH A CRAPLOAD OF CHECKOUTS!! 🇷🇺🇦🇺🇨🇦🇫🇷🇹🇼🇩🇪🇬🇧🇮🇹🇪🇸🇨🇿🇳🇱🇧🇪🇺🇸🇲🇽🇸🇬🇲🇾🇹🇭🇹🇼

🔸AJ1 High 'University Blue'✔️
🔸CLOT x Air Max 1 'Kiss of Death'✔️ pic.twitter.com/DtPztq9Xda

— The Shit Bot (@The_Shit_Bot) March 6, 2021
Story Time Yo: What Are Georgetown Hoyas?
Before we get into Jordan 3 Georgetown, we'd like to throw a few interesting facts on deck. First of all, Georgetown is one of the most famous university basketball teams in the US. The Georgetown Hoyas are the athletic teams that officially represent the college. The word Hoyas comes from the Latin "Hoya Saxa" which means "what rocks". Why? Because GU teams were nicknamed "The Stonewalls". You can read more about this here!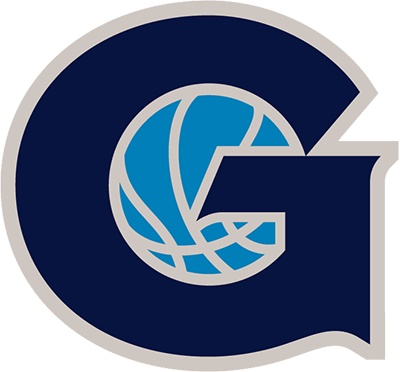 Georgetown's relationship with Nike goes way back. In fact, it's one of the seven OG universities that Nike showcased in 1985's "Be True to Your School" pack. And that wasn't enough, the Georgetown Hoyas got some special treatment! They actually got a Nike Terminator in the grey and blue colors. And that made a total of eight different BTTYS colorways.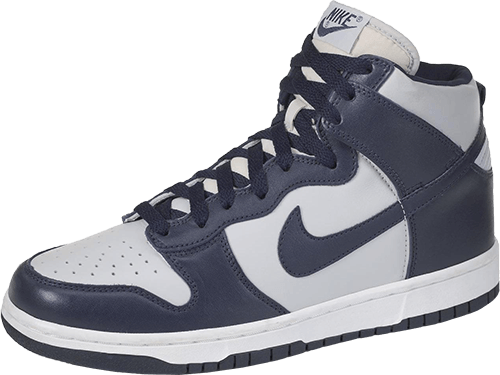 The OG Jordan 3 Georgetown Hoyas PE
Not so long ago, in 2018 to be exact, the Georgetown Hoyas kickstarted March Madness with a sick pair. It featured a light grey suede upper, the famous elephant print, and a navy midsole! But the highlight on here is the Georgetown Hoyas basketball logo on the tongue! Unfortunately, only 50 pairs were made of these sneakers, and they were player-exclusives and F&F. If you want this pair today, you can get it off the resale market for up to $7,000. That's a lot of cash for one sneaker fam, but we've got a 2021 alternative!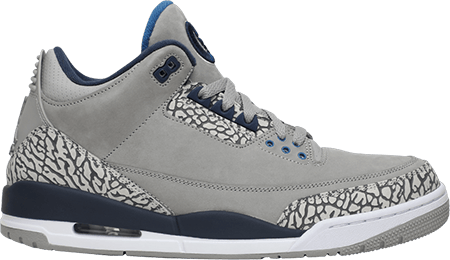 Jordan 3 Georgetown 2021
So, you wanna show some team love, but can't afford the PE pair? Nike's giving you the best alternative you can get. The new Jordan 3 Georgetown, or Midnight Navy, is a pretty lit colorway! The pair comes in a navy leather upper, grey detailing, and the elephant print we all love. The midsole is half white, half navy with the Jumpman logo on the heel. Nike always saves the retro Nike Air branding to special retro releases, and we totes understand! The pair will drop on March 20, 2021, for $190 for adults. Moreover, we'll get the kicks in GS ($140), PS ($80), and Toddler ($60) sizes! So whatever the size, Jordan Brand will deliver.

We can see the appeal with this pair, although it screams Georgetown, it doesn't have any team logos. You can get it as a team supporter, or if you simply like navy blue! Then, if you think this is a cool pair, so do thousands of other sneakerheads. Add to the equation that Jordan 3 Georgetown resells for $450, and you've got a winner on your hands! But you better have a powerful Nike bot with you, a.k.a TSB, that supports 45+ regions worldwide. The consistency rate is pretty impressive too, but y'all gotta try to know!