Jordan 2 Chicago: Vintage Shit In Original Packages!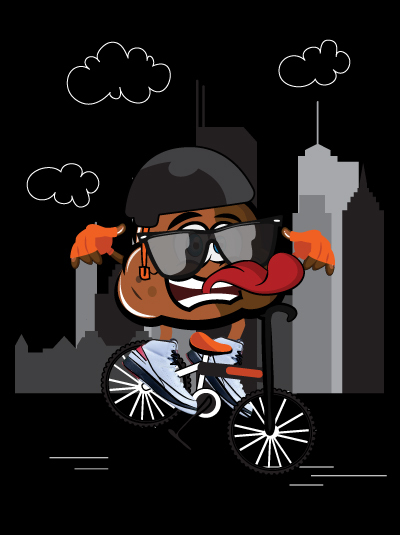 Didn't have the chance to get the 1986 Jordan 2 Chicago 'cause you probably weren't even born yet? Well, now is your time to score 'em kicks! The Chicago AJ2s are a reflection of the originals and they're returning with all their glory. 
"In a family of three, the child who is neither the eldest nor the youngest… often receives the least parental attention than the other children is called the middle child." According to Google, that's the definition of a middle child. But according to Jordan Brand, that's the exact definition of Jordan 2. That poor thing had some real ass abandonment issues. But just like some middle children, as time passed, people started seein' potential in these kicks that were ignored before. And now Jordan 2s are the shit, with dope collab names attached to their history book. Virgil Abloh, A Ma Maniere, J Balvin, and Maison Château Rouge kinda dope partnerships! 
Now, Jordan 2s ain't forgotten one bit. Some silhouettes are dropping again, and again. I mean, why wouldn't they? They just keep on getting hotter each and every time. And what's more hot is that hype upon every drop they make. This being said, Jordan 2 Chicago is comin' back y'all!
Before getting into the real shit, might we all agree that Jordan drops are the greatest thing since sliced bread? Not to sound biased or anything, but we'll agree on your account. 'Cause come on, you wouldn't be here if you ain't a sneakerhead, a reseller, or a  person who's interested enough in kicks to be checkin' a Jordan drop. And if by any chance you ain't any of these, make sure to check out our blog to discover your hidden interest in kicks! Needless to say, they're a world on their own. 
Jordan 2 Chicago: Classic Shit For Holiday '22!
Same Jordan 2 Chicago classic style for 2022? Well, more like the same style, colorway, material, and package! That's like a masterpiece revival documentary. The kicks feature white leather uppers adorned with black detailing on the laces, sockliners, and midsoles. Crimson red on the winged logos on the tongues, heel counters, and part of the outsoles contrasts against this monochrome style. The upcoming AJ2s are coming back in all their original glory. As for the packaging, it's also returning in its 1986 true form with Wings logo hangtag and a booklet inside. 
Release Deets  
Wonderin' what gifts you'll receive this Holiday? Well, don't wait on nobody and treat yourself by copping the upcoming Jordan 2 Chicago! They're dropping on December 30, 2022, for $200. Now, why would you do that? First off, to say they're too hot to flex would be an understatement. So, if you ain't a collector who enjoys stashing cool kicks away for the fun of it, you can always enjoy that extra cash you'll get when you resell them. And just so you know, Air Jordan 2 Chicago is reselling for $404 on average! A couple of these and you'd be makin' hundreds of dollars in a matter of minutes. 
How To Catch Jordan 2 Chicago For Retail?
But the question is, how exactly do you get 'em kicks? Simple. By dreamin' on… a joke, if you haven't caught up yet. What ain't a joke, however, is that fetchin' them would actually be in your dreams if you think taking the good ol' purchasing way to score these AJ2s. The old way is waiting for the drop, adding to the cart whenever you feel like it, and checkin' out. Because this way there won't be anything left to even call it a loss. Therefore, there's a way to do that. And the most important part is to have one of the best sneaker bots out there. Well, let's be more specific and say a Nike bot, just like TSB. Just make sure your setup includes great Nike proxies, accounts, and a wild-runnin' server for higher chances at taking the Ws.
This ain't all, investing in TSB won't do you good that one day and ask you for another subscription the next. You can invest in it for a whole ass year, and only for $300. That thing guarantees to do all the shitty hassle of selecting your kicks, fetching your size, and checking out! Good luck!