Air Jordan 1 Zoom CMFT 2 Familia: A Must-Have Latino Dreamscape! 
Ever since 2021, Nike made the best decision ever to launch sneaker editions in celebration of Hispanic Heritage Month. Under the "Familia" banner, these collections take a very special vibrant twist on the Nike classics. The Air Jordan 1 CMFT  Familia joins the pack in a twist no one expected! Very different from previously seen Nike Air Max 1 and Pegasus 40 styles, this edition is elegant and vibrant at the same time. What are you in for with this kick? Timeless, comfort, culture, and style all at once.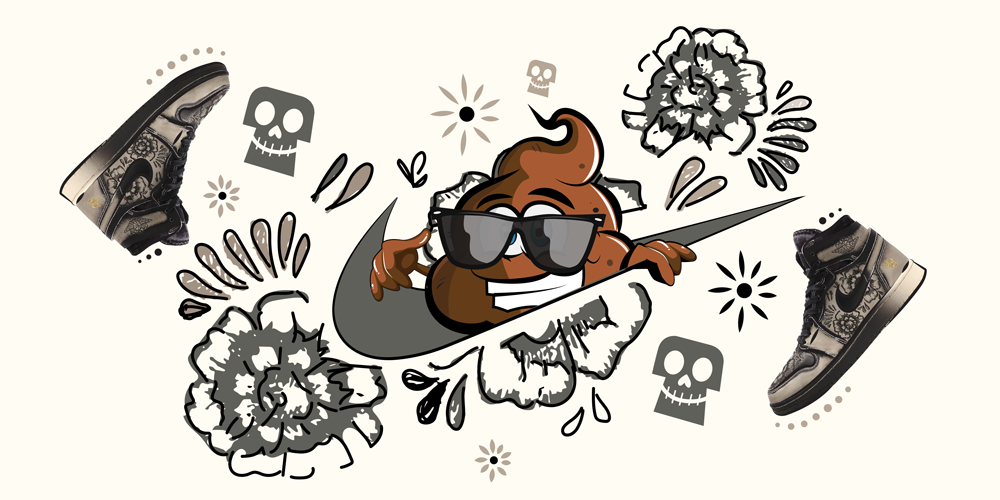 Air Jordan 1 CMFT Familia: Where Heritage Meets Style
Let's cut down straight to the point, what the hell makes the Air Jordan 1 Zoom CMFT 2 Familia special?  I can give you three really convincing reasons:
First, this sneaker has a cultural story, and this makes it so unique. It is inspired by the Dia De Muertos, or Day of the Dead. A profound tradition rooted in the heart of Mexico and other Latin American regions. Which might also mean high aftermarket value – just saying!
Second, the Air Jordan 1 Zoom CMFT 2 Familia features a very creative design full of floral embroidery, skull motif, and feather headdress. All iconic symbols of the Latin American culture.
Finally, this sneaker is the perfect combination of comfort and style. Something you can flaunt on the streets every day without getting sore feet. Living up to the "CMFT" (Comfort) in its name, the Zoom Air technology ensures ultimate comfort and high performance.

Description
Color: Subdued Black and Pale Ivory color scheme – Kinda gives you that velvety chocolate coffee vibe!
Material: The upper of the shoe is made of premium leather construction with a faded aesthetic that nods to the artifacts and relics archeologists find all throughout Latin America. 
Toe Box: Inspired from Day of the Dead motifs, the toe box and mid-panels have embroidered floral detailing.
Lateral heel: A skull donning a feather headdress introduces a gold touch to the lateral heel. What's cool here is that it's likely a nod to the outfits worn during Spanish-territory carnival celebrations.
The Tongue: The word "Familia" and a woven label with the Jordan Brand logo feature on the tongue.
Shoe Sole: To complement the uppers' color scheme, the Formula 23-assisted sole unit dons a Black to Pale Ivory gradient.
Release Deets
We're expecting the Jordan 1 CMFT Familia to drop soon. How soon is not 100% clear yet. However, sneaker news outlets speculate a drop end of September or the beginning of October.
Release Date: October 1, 2023

Retail Price: $150 USD.

How To Cop the Jordan 1 Zoom Familia For Retail?
If you are looking to wear a story on the streets, this sneaker is just for you. If you're Latino and want to flaunt the beauty of your heritage and culture, then the Air Jordan 1 Zoom CMFT 2 Familia should be your next flex. Now if you're in it for business, you might actually make a shit load of bucks from buying these sweets kicks in bulk! 
Whatever your goal is, forget about even trying to cop these sneakers manually… that's almost impossible. So let's get shit real, given the significance, beauty, and limited nature of such releases, it's anticipated to sell quickly and you need to act even quicker! So, secure yourself the best kickass Nike bot out there, spoiler alert it's TSB!