How to Measure Foot Size: Make All Them Kicks Fit Right!
So, you know how to find the right Jordan size for you, and that's well and good! But what if you spent your life wearing the wrong shoe size fam? Wherever you wear will give you shit in that case. And according to studies, 37% of people at most actually wear the right shoe size. So if you're wearing the wrong one, you're not gonna be comfy, to say the least! So today, we're gonna check out how to measure foot size the right way. Trust us, that shit will come in handy later.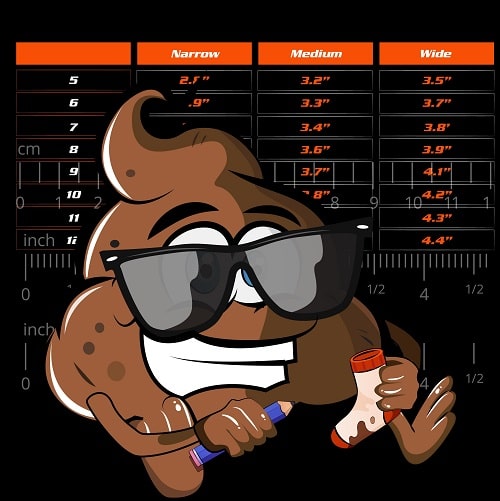 What Are You Gonna Need?
Don't worry, you're only gonna need stuff we all have at home. No need to go overboard with it all. So, you're gonna need:
Socks (the ones you'll wear with your kicks)

Paper

Pencil

Ruler or Measuring Tape
And keep in mind that these specific sizes that we're gonna check out are for Nike shoes. In other words, a size 7 here might be a 7.5 for another brand and silhouette.
How to Measure Foot Size: A Short Guide
We aren't gonna take too long, because it's legit a short process. But, you gotta be a bit accurate with your measurements to get the right size. So the prepping steps here will be:
Put the socks you're gonna wear with the kicks on

Try to take the measurements at the end of the day when feet are at their largest

Tape the paper you have on the floor so it doesn't slip under your foot
Now, for the actual process, it's pretty easy from here! Here's what you need to do:
Plant your foot on the piece of paper and make sure it doesn't budge

Hold the pencil straight down and draw the outline of your foot

Do the same process with the other foot

Mark the farthest tip of the toes and the farthest point of the heel to find the length of the foot

Also mark the widest points of the foot (forefoot) to measure its width

Compare both feet sizes and use the bigger one since your feet will most likely be a bit different in size

Use the size charts below to find your shoe size
Men
Women

Now That You Know How to Measure Foot Size
When you order your kicks, always make sure the size is right by trying them on. Make sure you have space at the front to wiggle your feet, but not too much that the kicks become slippery. Also go on a walk to make sure the collar doesn't rub on your foot, because that could also mean a bad shoe size.
And finally, if you don't really care about all that and you're in it for the resale, we also got ya! Make sure you head out here to see the latest sneaker resale industry updates. And make sure you have the best Nike bot to cop them new kicks and flip them for good profit. Good luck!