Electro Orange Jordan 1: Another Take on the "Shattered Backboard"?
Jordan Brand ain't slowing down with their drops this year. Only halfway through 2021, and Nike has already loaded us with some of the coolest kicks ever. And we ain't complaining! We're just enjoying the wins and cash we all been makin'!  Now it might feel like Jordan Brand is milking the "Shattered Backboard" colorway, but it's a classic with a killer backstory, so who's to object? Recent news hints at a fourth Jordan 1 High that might be on the way the Electro Orange Jordan 1.
The Electro Orange Jordan 1: A Little "Shattered Backboard" TBT?
This pair shares the theme and tones of the good old "Shattered Backboard". That was one hell of a drop, fam. The colorway is an homage to his Airness breaking down the glass with an emphatic dunkin at the 1985 game in Italy. The pair released 7 years ago, on June 2015, and was such a hit! Other versions of this sick OG followed later on along with a Women's exclusive pair in a silky satin finish.
And what happened to the ACTUAL Jordan 1s that MJ wore in that game? Well, they were recently sold at an auction for $615,000. Now that was one for the books, ya'll.
More on 2021's Summer Electro Orange Jordan 1
The Electro Orange Jordan 1 has premium white leather on the base with black accents at the forefoot, eyelets, and Swooshes. Orange pops up on the collar of the shoe, giving it some color. You can find the Air Jordan wings logo on the collar, and a black "NIKE AIR" tag on the black tongues. White midsoles and orange outsoles finish off the look of the Electro Orange.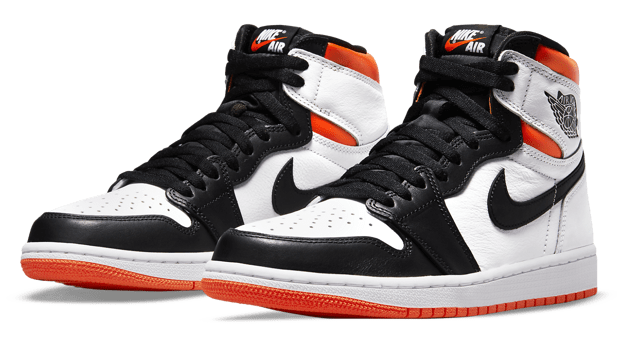 Drop Details
This shoe is gonna drop on the 17th of July for $170 USD. Be sure to stay ready as the shoes drop July 17th via nike.com, SNKRS App & other select retailers.
Copping Game
When it comes to copping the Jordan 1 Electro Orange, we ain't gonna do much to convince ya'll. Well, other than giving you our word about the hype of this shoe, we're gonna let the past teach you the lesson. Let's go back to 2015's Shattered Backboard: The $160 shoe is for $1,510 on the aftermarket today. And that's just crazy. But even the Reverse Shattered Backboard pair that dropped the year after is flaming, reselling for an average $1,093 USD today.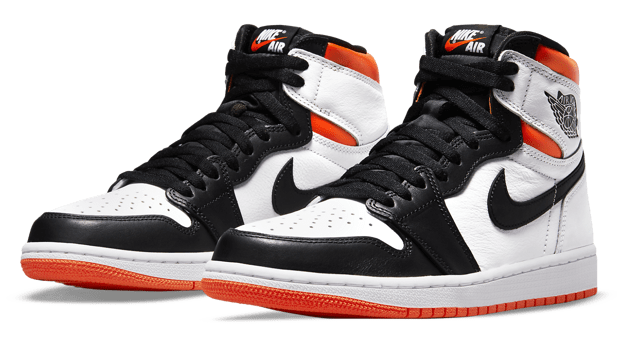 You can probably foresee the shitload of cash that this pair could bring you. And that's what really matters, fam. But first, you gotta secure a pair. And you know without a good Nike SNKRS bot you won't celebrate this copping victory other than in your sneakerhead dreams. So, your copping kit MUST include a kick-ass bot and some Nike accounts from trusted providers. But before you head to that make sure you know the right places to cop Nikes, and set your calendars for this hot drop on the 17th.