Here's How Black Friday Sneakers Can Pay for Your Sins [5 easy steps]
It's a bit too early to stuff the turkey, but that's not the feast that's got us teething again. Thanksgiving isn't till Thursday, November 26. Which gives us exactly 48 days to start planning for this year's Black Friday. If anything, this year's sneakerheads have a hidden advantage to copping and reselling sneakers online: unbeatable practice. With sneaker fanatics having been forced to adapt to a virtual reality due to the health pandemic, they're now basically robots with bot buds. Except botting only covers half the purpose of copping kicks on sick discounts. So, we're here to talk about a goal sweeter than your mamaw's pumpkin pie: the profit you can make off reselling Black Friday Sneakers!
Eager to Survive Black Friday? 
The Shit Bot is currently the
best Nike bot
crushing it on all Nike regions. We are consistently updated and charged to cop the most hyped and limited Nikes and Jordans. We started off October making half a million dollars in user profit copping the Off White Nike Rubber Dunks. Which means, if our users can cop hype till they drop, scoring regular or hyped kicks on discount will only be another game round! Expect every sneakerhead in the world to bring-it-all-on-or-nothing for Black Friday sneakers! So with an adrenaline overdose like that, you'll want your bot, proxies, and Nike accounts to be set stick straight. And that is what we're gonna help you achieve.
Keep it locked tight
@The_Shit_Bot
for prize giveaways. With Black Friday coming soon, you'll want every shot at scoring an official TSB copy, fam.

🔄Random RT – 1xTSB

💵 $400,000+ USER RESALE PROFIT IN 1 DAY💵

⚠1,340+ Nike x Off-White Checkouts⚠

U.S users ABSOLUTELY CRUSHED the Off-White Rubber Dunk release with an ENORMOUS 1000+ checkouts📈

TSB TOTALLY DOMINATING NIKE DROPS 😎 pic.twitter.com/kdLuUI2lGK

— The Shit Bot (@The_Shit_Bot) October 1, 2020
How to Get Your Share of Black Friday Sneakers
This annual occasion is a consumerism treat we can't get enough of. Whether it's apparel, home appliances, or anything else with a price tag on it, Black Friday is a sacred time of year for buyers and shopaholics. There's no news on it being cancelled this year due to the COVID-19 pandemic. It will most likely be held online instead.
Major shopping chains
like Walmart, Target, and Kohl's will be closing their doors this year as a safety precaution. So you'll have to pick up your phone and call your targeted stores to confirm whether it's an option to rampage them in person. 
However, if you're here to cop Black Friday sneakers, you're in luck. Because with the right equipment and a tough Nike bot, it'll be another copping mission with double the excitement!

BUY OR RENT A NIKE BOT
If you already have a Nike bot you're proud to call your own, proceed to the next step. But if you're bot-less or not entirely satisfied with your bot's performance, there are always other options to explore. If you head to
Cop Supply
, you can either choose to buy a
bot in stock
or
rent a bot
. BNB, for example, is one of the oldest and most established Nike bots in stock. But the con to its sweet retail status is that it is not consistently updated and is a little slow on the support side. Ain't nobody perfect after all. 
However, if price isn't a deal breaker for you and you're looking to score a fierce modern bot instead, renting an OOS bot is also a legit way to go. Just keep in mind that if you
aim high
, you're looking at thousands of dollars spent. And if you're a ballsy player and want to either buy or trade your bot,
Bot Mart
is a bot marketplace that secures any bot transactions. It even has a middleman that'll take care of the dirt for ya. So, the ball's pretty much in your court now that you have access to the best bot sites on the market. You can also rely on
botsthatwork
for its kickass reviews on the best and worst sneaker bots in the industry. We recommend you do your research before buying, renting, or trading a bot.
We gotta tell you, though, if you're hooked on yours truly, there's always a chance for you to score a copy. Since we consistently give away official bot copies and worthy prizes in celebration of our success. So, if your luck turns around someday, you might be copping your favorite kicks with TSB!


LOAD UP ON SNKRS PROXIES
If you want to make clever use of the sneaker bot you worked hard to land, buying SNKRS proxies is a
MUST
. First, Nike only allows one entry per person so multiple IP addresses means multiple entries per person. Which means, your chances of landing a hyped pair increase considerably since you're technically "not feeling yourself." And second, SNKRS proxies will help you work around the 3 types of Nike drops. Since Nike has steered away from the first come, first served system, also known as FLOW, to two jungle raffle modes. 
The LEO system relies on a raffle system with randomly picked winners. Similar to it is the DAN system, which is reserved for super limited stock releases. It follows the same raffle system with winners typically announced in 10 to 30 minutes. Better stock up on that Xany as well if you're waiting for your DAN results, fam.
With LEO and DAN drops being the most popular with Nike releases, RESIDENTIAL PROXIES are the way to heaven, pal. They are secure, fixed, and tie you to a physical location. So the risk of being banned or blacklisted is next to impossible with that kind of solidity. If you don't have a reliable source of SNKRS proxies, here's where you can
find residential proxies
on discount. Pair those homeboys up with a
Nike server
in a location close to the site you're copping from if you want to cop like a real sneakerhead.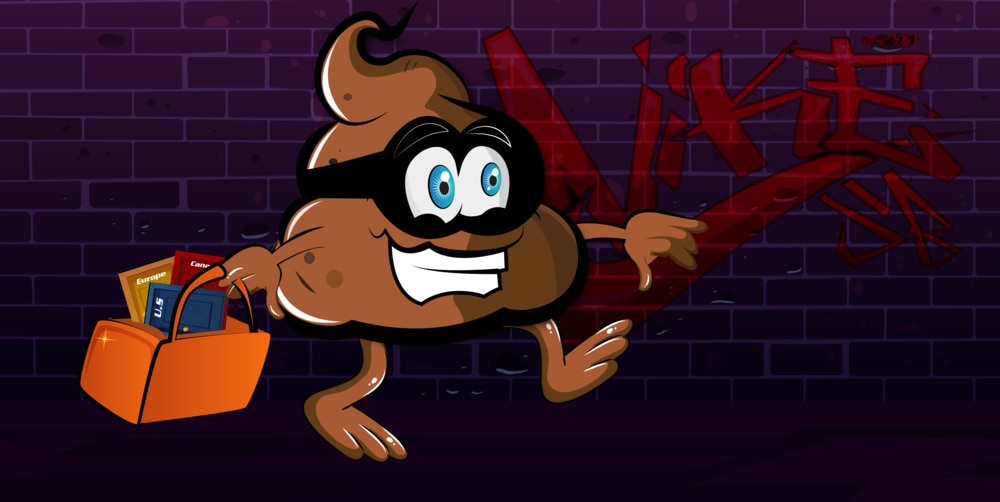 CREATE OR BUY NIKE ACCOUNTS
The thing with Nike accounts is that Nike coppers don't often resort to "creating" them from scratch. Bot users mostly buy Nike accounts made with country-based numbers and residential proxies. Some bots
like BNB
have Nike account creators. Whereas other bots like TSB have Nike account checkers. To verify that they are scam-free and functional. Which is why some users may resort to previously used or warmed accounts to stay within Nike's trust circle. US and UK-based Nike accounts are usually sold for $2. Whereas Nike accounts in China, for example, are sold for less in the $1.3-1.7 range. You can buy instant Nike accounts
here
. Make sure you never use the same Nike accounts in more than one country.

SET A RELEASE CALENDAR
Although a SNKRS calendar is a valued bot feature, it's not worth making or breaking a deal for it. If you've got a bunch of sneaker sites you trust like
SBD
and
Sole Collector
, it'll do to keep track of upcoming Nikes and Jordans there. And creating a personal calendar of your own for the kicks you want to cop. Make sure to reconfirm release dates beforehand since there's always a chance they are pushed back. And if you're a little lost on what is hyped and what isn't, our
blog
can provide you with the prices, dates, and background info of upcoming hyped releases. So keep in mind that if a sneaker is on TSB, it's definitely worth pinning on your calendar.

OPT FOR A RESALE STRATEGY
Can you imagine copping a pile of limited Nikes for below retail price and NOT reselling them later? Hell, you can catch some great deals on Black Friday sneakers and flip them later for at least their retail price. Doing so would make you heaps of cash! So, it's really a win-win situation with Black Friday sneakers. On the
SBD release calendar
, the
Nike Kobe 5 Protro "Bruce Lee"
is set for the 27th of November. But we don't know if we're in for any collaborative surprises on the special day. Because if other kicks follow in the footsteps of the
Jordan 4 Fire Red
dropping ONE day after Black Friday, we're in deep shit. But hey, that's only on the hype side of Nike. Which is a challenge we're more than used to. 
So, if you cop tens of regular pairs, you can sell them for just a bit of cash later. And you can do so by creating accounts on resale sites. Top mentions include StockX, GOAT, Flight Club, eBay, and Stadium Goods. That way you can play around with the prices and make some fast cash out of pairs that aren't worth waiting on.


Now, Are You Calmer as a Person?
That wasn't so hard, was it? Making money out of Black Friday sneakers really comes down to using your bot skills and hoping the market puts out some sugar. So, commit to these 5 straightforward steps for successful copping. And all that's left is to find cop-worthy sneakers that are worth the investment. After you secure those kicks with the satisfaction of their discount price tags, the next and most important step is at what rate and where you choose to sell them. And for that to work as expected, you gotta keep your eye on the market and keep your kicks in tip top shape. Peace!