Adidas Yeezy 500 High is Here in "Slate" & Just in Time for Winter!
The Adidas Yeezy 500 is back again with a new look to it! Now we know that the last quarter of the year is crazy hectic, with sneaker drops here and there! But other than "Soft Vision", the last Yeezy 500 we saw was in August. So, it's kinda cool seeing a new 500! But, what's even cooler is a HIGH Yeezy 500!
Perfect timing with Winter right around the corner, and we need some new high sneakers.
Adidas Yeezy 500 High – Slate
So we first had a glimpse of these sneakers when the Kardashian sisters teased them on Twitter. Kourtney posted a video of herself wearing the sneakers giving us the full on-foot experience.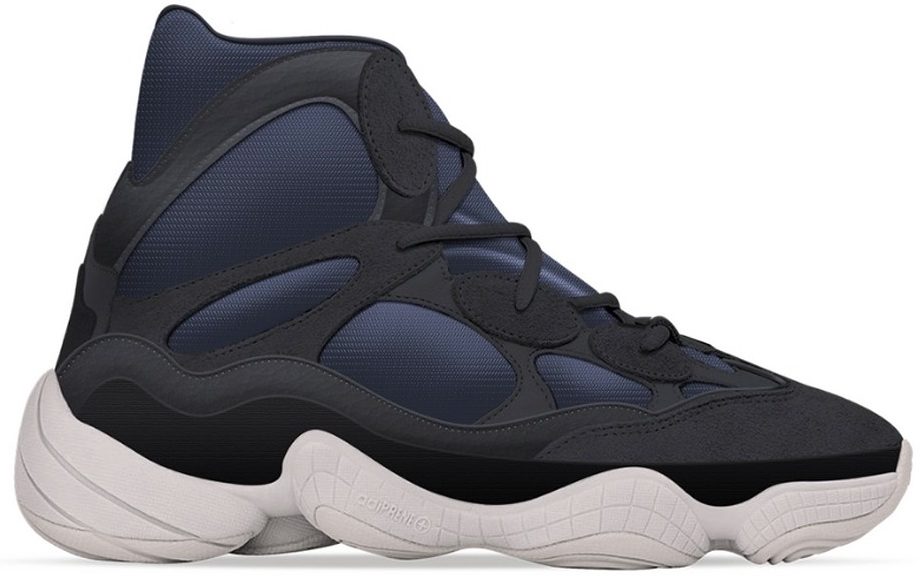 But now, the teasing days are over because it's here fam! It's finally here! It channels the previous 500s silhouette and the same monochromatic down-to-earth tones. But West did break the rules of Yeezy 500 when it comes to the height of this sneaker. It looks more like a boot rather than your everyday sneaker. Now you don't have to worry about water puddles and rain, you're ready to take on Winter in style. You'd be a fearless savage!
This Yeezy 500 drops in December at 220$. Plenty of time for you to cop the Adidas Yeezy 500 in Stone which drops this November! So, if you don't like the look or feel of this sneaker/boot combo, make sure you check out the new Yeezy 500s dropping!
The 500 in The "Stone" Colorway
After taking a first look at the Adidas Yeezy 500, it's safe to say that these 500s sports a different feel to it. Kinda.

It's covered in monochromatic suede color (true to Kanye fashion) with a beige Adiprene midsole and gum-colored outsole, which is a staple in every Yeezy 500. The minor change that happened in this iteration though is that the mesh perforations are MIA! Kanye opted for a neoprene material that looks like the Adidas Yeezy 500 High in "Slate".
This Yeezy drops on November 23rd for 200$ and comes in full family size! So make sure your sneaker bot is ready! And if you need any help you could always read the sneaker bot copping guide to learn how to run a sneaker bot.
So, make sure you check out the Yeezy 500 High in Slate if you're shopping for your next Winter boot but still prefer the casual sneaker vibe. Or, if you're more into the classic 500 style, then you still have a chance to cop the newest colorway of the 500s, "Stone"!