Weekly Shitpost: Met Gala 2021 Drops Some Heat… and More!
Last week was such a saucy week! We could barely keep up with all the industry and pop culture news! From holiday lineups to sick red carpet fits at the Met Gala 2021, we were starstruck. So if you're looking for the latest sneaker news, well, you at the right place homie! Let's take a quick look at everything that went down last week. And trust us, you should care because heat is always in style yo! 
Met Gala 2021 Looked Bad…
… in a good way you know, like Michael Jackson bad, not really bad. And we all know that celebrities became a vital part of the sneaker industry. That's why some of them literally brought the sneaker heat to the Met Gala 2021! The theme this year was "American Independence", and boy oh boy did everyone come through. But we don't really care about the looks, we care about the kicks! So let's check out the most interesting serves of the event.
Best Sneakers – Met Gala 2021 Edition
Timothée Chalamet: All-American Drip in Met Gala 2021
What screams American drip more than a pair of classic white Converse sneakers? This year's co-chair walked 10 blocks in his all-white fit. Let's just say, we ain't fashion critics, but the fit was pretty sick! And really, you can never go wrong with a pair of white All-Star Chucks, I promise.
Kid Cudi and Virgil Abloh: Where Sneakers and Luxury Meet
Can we please appreciate all the drip? First up we got Cudi in his drippy outfit and Kaws necklace. But the translucent Louis Vuitton kicks kinda sealed the deal for us homie. Virgil Abloh though? Besides looking like somebody pulled him out of an Asterix and Obelix comic book, he rocked the upcoming LV AF1. The kicks were white with a red outsole, and it's probably one of the upcoming Nike x Louis Vuitton collab!
Fear of God Represent!
Why even bother looking for a fashion house if you are the brand? Jerry Lorenzo brought American swag through his luxury streetwear brand Fear of God. From head to toe, Lorenzo rockets a sporty-classy cream-colored outfit. The best bit about the whole fit is that he actually came wearing "The California". AKA, a fancy take on slides, no cap.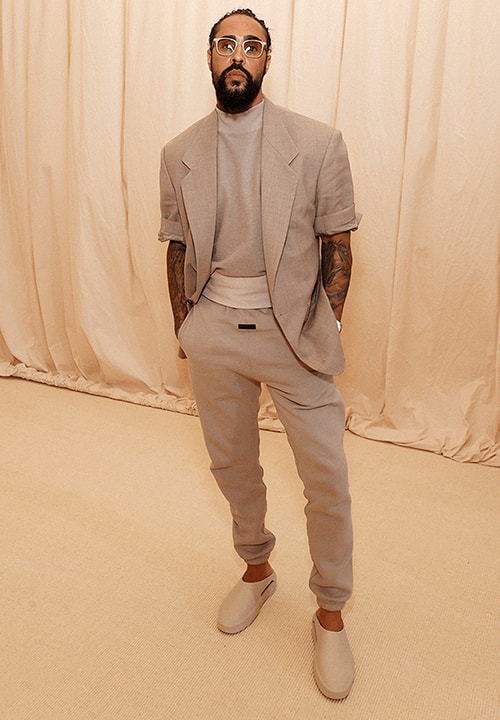 Beyond the Met Gala 2021, We Got the Holidays Comin' Up!
So we already talked intensely about the holiday Jordans, but we can't not bring 'em up again. The new colorways we're getting are definitely gonna look fantastic during the holidays. From Halloween to Christmas, you can have all the drip you need! So make sure you check out the lineup, cause boy it's a must-have.
Kylie Is Pregnant and Stormi Be Drippin' As Usual
So as the whole planet knows by now, Kylie Jenner is pregnant with her and Travis Scott's second child. We gotta admit tho, the reveal was pretty cute. However, the star of the week was actually Stormi Webster, as usual. Our favorite toddler just stepped out wearing daddy's unreleased Jordan 1 Reverse Mocha. We still don't have any release info on these babies, we actually don't know if they will ever drop. Let's keep them fingers crossed though.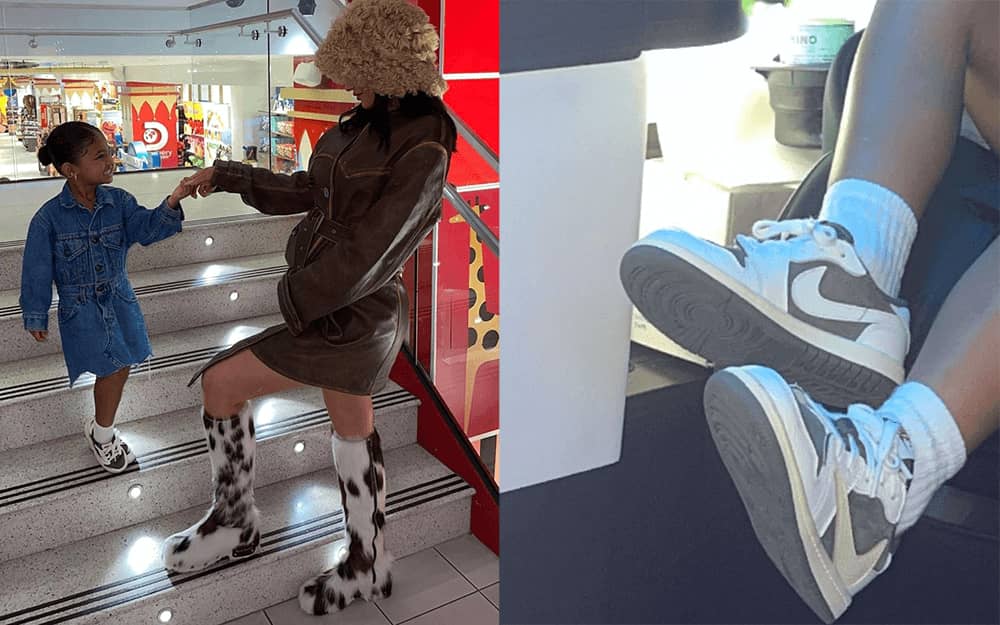 The Best of Last Week's Releases
Aight fam, last week wasn't really crazy hype, but we got some nice kicks. Mainly, we got the pretty nice Nike Undefeated collab. Another collaboration that looked pretty successful to us, and we hope we get more! The Nike Dunk Low 5 On It is low-key the star of the collab, but we gotta show more love to the AF1s!
Release Date: 9/8/2021 
Retail Price: $120
Avg. Resale Value: $231
Release Date:9/8/2021 
Retail Price: $120
Avg. Resale Value: $195
Nobody Does Sneaker News Like We Do
If you're really looking for THE shit around the industry, you'll find it here. So make sure you subscribe to our blog for the latest sneaker news. And homie, we bringin' style to the shit we discussing. Where's the fun in boring news and kicks? And if you're looking for something more on the tech side, here's us listing the best Nike bots in 2021!