Patta Nike Air Max 1 Dark Russet: Gotta Catch The Next Wave!
If you ask sneakerheads what their favorite silhouettes are, you'll probably hear Air Max 1 many times. You know, that shit has been kicking a$$ for years now, and it had so many moments in the limelight. And the silhouette's latest success was the Patta Nike Air Max 1 partnership. The brand dropped some dope colorways and gave the kicks a new life! And now, we're getting a new colorway from the two collaborators: Patta Air Max 1 "The Next Wave".
Patta Nike Hits Again!
Alright, alright, we ain't getting ahead of ourselves fam. The new Patta Nike Air Max 1 will come in a brown leather upper along with white mesh. Meanwhile, the cherry on top is the sail midsole with the classic visible Air unit! The design features the signature Patta waves design, which kinda explains "The Next Wave" name.
Is That… a Travis Scott Air Max 1 Dupe?
But that's definitely not all. So we've already seen the design before in different colorways. However, this colorway is dope on multiple levels fam! Not only is it hot, but it can pass as Travis Scott's Air Max 1 at first glance for the untrained eyes. So if you took the L on that pair, maybe trying your luck on this one won't be too bad!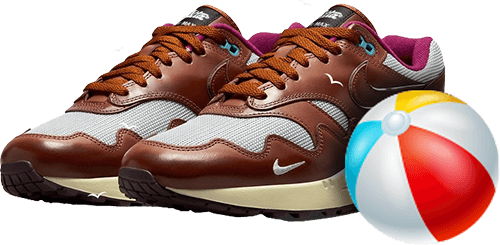 Release Deets
The new Patta Nike Air Max 1 in all of its brown glory will drop on August 12, 2022, for $160. And guess what! You can flex these joints or flip them, it's a win-win with a resale value of $325 on average. And in addition to all that shit, Patta and Nike are hosting a 2-day mentorship exchange in the south of Johannesburg. This program will help the "next wave" of creatives on their road!
How to Snatch the Patta Nike Collab When It Drops
Sooo, these babies will drop on Nike SNKRS EU. And if you're looking for your way into catching a W, it's TSB fam. After our latest updates, TSB has been cooking sneakers for the EU peeps like there ain't no tomorrow! So make sure you get your own copy for only $300 per year and start cooking all that shit. 
But if you're dead serious about your botting game, make sure you get the best proxies and Nike accounts. If you do that and start cooking, you can kickstart your own sneaker resale business and get that cash flowing! Good luck yo!