Virgil Abloh is Dropping a "50 Collection" for His Next Off White Nike Collab
Virgil Abloh and the Swoosh are up to something big with Dunks. It's official! The two legends are releasing 50 pairs as part of the Off White Nike collab before 2021 ends. Yes, 50!
Off-White x Nike collabs are the real shit! Imagine that with "The 20" still up in the air, there's now talk of an even larger upcoming collection that's made up of 50 different colorways. Don't worry though, fam. The 50 shoes aren't that different from one another, so no confusion there. All these kicks are gonna be made up of mostly the same base colorway.
More on the Looks of the Off White Nike Collab "50 Collection"
49 out of the 50 dunks expected will feature a Sail and Neutral Grey base. However, the signature Off-White accents will appear in 2 different colors on every pair. Those accents will show on the Swooshes, laces, insoles, and Swoosh tabs. Another detail that identifies them from each other is a "# of 50" number plate that you're gonna see on the midsole. Finally, the "50 of 50" pair will be different from all its mates. It's gonna be an all-black shoe, plus the rest of the details.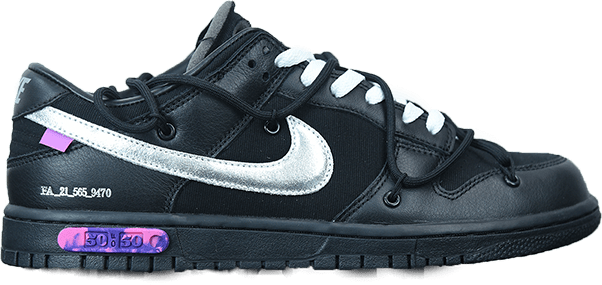 The Off White Nike Collab on the Dunk Low "The 50 Collection" is gonna start dropping starting August 9th. And the retail price for each pair is $150 USD. Fair enough for a dope collab.
SNKRS Users, We got News For You
The SNKRS app's Exclusive Access feature is finally here. What's that?
So, Nike has announced an evolution of its SNKRS Exclusive Access model that "was created to help Nike Members and engaged participants in the SNKRS community gain access to highly-anticipated releases."
This new Exclusive Access system will see SNKRS users receive personalized invitations based on their activity within the Nike community. This activity is based on their engagement with SNKRS' content and releases. And the more you engage, the more personal the invitations you get. So, to sum it up for ya'll, users who engage most with SNKRS will have the best shot at Nike's most exclusive drops, including this one.
This whole thing is launching with the Off White Nike Collab "The 50 Collection" release. These Exclusive Access invitations will be available to very selective SNKRS users starting August 9.
SNKRS Bot to the Rescue!
But you know what this means, fam! It's the perfect time to work your Nike SNKRS bot. The shittiest bot out there is gonna do the whole thing for you. And maybe even cop multiples for some extra cha-ching.