Nike Sues New Balance and Skechers Over Flyknit Technology
Talk about a shoe-down! Nike, one of the top dogs in the sneaker industry, has unleashed a federal lawsuit against competitors New Balance and Skechers. Why? Well, Nike claims they've been stepping on their patents—specifically, those about the tech involved in manufacturing sneaker tops. Just imagine, Nike rolling up to a Massachusetts federal court to face off with New Balance, and then heading off to Los Angeles to take on Skechers!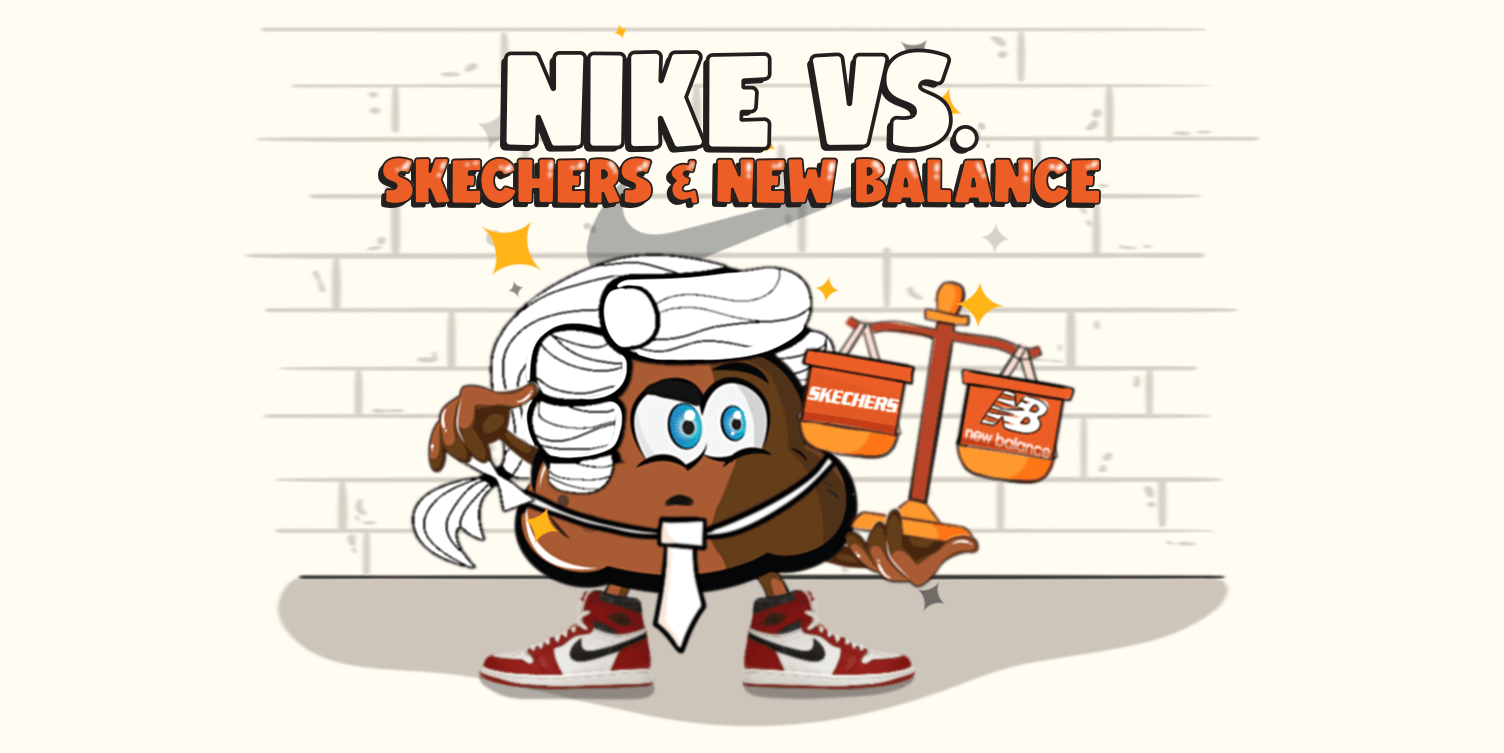 What's all the fuss about? So according to these lawsuits, both New Balance and Skechers have been lacing up their athletic shoes with Nike's exclusive Flyknit technology. This nifty tech, Nike states, lets them create superior shoe tops by cutting back on materials and waste. They're hitting New Balance's Fresh Foam and FuelCell lines, among others, with accusations of violating Nike's patent rights. As for Skechers? Their Ultra Flex and Glide Step brands are feeling the heat!
And what does Nike want in return for this alleged patent trespassing? A big fat sum of cash damages and a court order stopping New Balance and Skechers from using these patents any further.
What is Flyknit Technology?
We know it sounds like something out of a Sci-Fi movie! Based in the picturesque Beaverton, Oregon, Nike's Flyknit technology is a staple and a game-changer for running, soccer, and basketball. As per Nike's own words, Flyknit uses "high-strength fibers to create lightweight uppers with targeted areas of support, stretch and breathability." And get this – this isn't Nike's first dance suing over Flyknit! Adidas, Puma, and Lululemon have all faced the wrath of Nike's legal team with infringement accusations. With Adidas and Puma settling their suits, and Nike still locked in a legal tussle with Lululemon. It appears Nike's fiercely guarding this tech! It also appears that Nike's legal team is on a roll to create a new, kinda turbulent, revenue stream for the Swoosh!
What New Balance Said on The Lawsuit?
In a quite vocal press statement, New Balance clapped back by arguing that they "fully respect competitors' intellectual property rights, but Nike does not own the exclusive right to design and produce footwear by traditional manufacturing methods that have been used in the industry for decades." corporate spats? Dig into these top-notch Nike legal battles:
If you're in the mood for more sneaker drama, we have a juicy list for you! Here are some of the most infamous even, legal showdowns among sneaker giants:
Ain't no business like show business, but sneakers might just come as a close second! Keep it locked to our blog for more sneaker drama, and some pretty hot, very profitable sneaker releases!