Planning Your Next Vacation? Pack the Nike SB Hawaii Dunk!
Is it me, or we're all craving a summer vacation and COVID-19 kinda blew last summer's plans? Hopefully, this summer will kick-ass! You can't enjoy summer days without the perfect kicks though. Well, summer Jordans already got that covered for ya! But today's pair will take us to Hawaii without moving a finger. With the upcoming Nike SB Hawaii Dunk, we say to Summer 2021: Aloha! And speaking of flowery sneakers, Sacai Nike Vaporwaffle Dark Iris is dropping soon. Brace yourselves, shit's gonna go down real hard.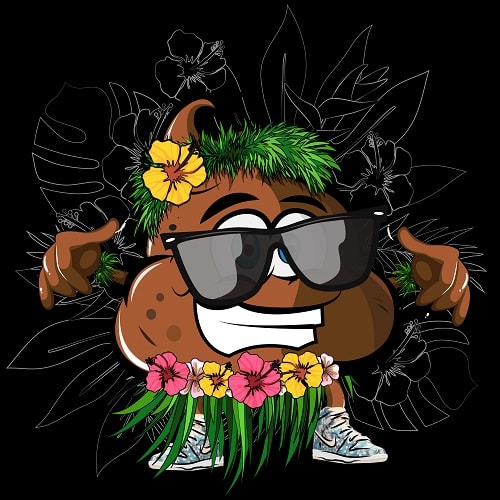 Nike SB Hawaii Dunks – It Was Love at First Sight!
We don't always get a pair that immediately catches our eye and heart. But Nike SB Hawaii Dunk is absolutely it! The pair comes in a very nice floral print canvas upper that features the hibiscus flower. The swoosh and outsole come in a sail colorway, and the laces come in sail, orange, and green. The more laces, the merrier, innit? The stash pocket makes an appearance here too, you know we love the tiny deets!
That's not all though, not even close. Nike SB Hawaii Dunk is more than meets the eye! You know all that don't judge a book by its cover crap. That applies to this pair because the pretty floral layer actually wears off! And what does it reveal? Poppin' weed-like green suede panels and orange panels with island graphics. That same design is on the insole too. So all in all, the kicks are pretty fiery homies!
Release Deets
We just read about Nike SB Hawaii Dunks, and you gotta be diggin' the looks the way we are! And if you wanna cop, they're dropping on April 23, 2021, for $120! Now besides their pretty lit looks, the kicks resell for $1,000 on average. Ooo yes, let them gears work in your head as you calculate the huge-ass profit! We totally love a good-looking profitable pair, but usually copping them is a total pain. Rest easy chaps, we got just the thing for you!
Cop the Nike SB Hawaii Dunk with TSB
TSB is your best shot at the Nike W. We know fam, the L hurts, especially if it goes on for several drops back-to-back. And if you wanna break that vicious cycle, it's gotta be the shittiest bot in the game for you! TSB supports 45+ regions around the world and is as consistent as heck. It's your only chance at a multiple-pair cop and awesome profits! If that does happen, you'll be saying mahalo to TSB in no time. Just make sure you get a copy of the bot before drop day. And if Nike keeps dropping bombshells like Nike SB Hawaii Dunk, boooy we in for a fun ride this summer!