Summer Jordans 2021: Hot Girl Summer Just 'Round the Corner!
We just love sneaker lineup reveals. So much potential for amazing and hype releases! Luckily, this summer is totally lit and we're all ready for some serious copping with TSB. You lookin' for apparel? Nike kicks? Jordans? Well TSB's got all that shit under control! Our users copped the Cactus Plant Flea Market drop like it's nothing. So make sure you get a piece of that before it's too late! You're in luck though, summer Jordans are your chance at some crazy poops!
🔂Random RT wins $100💸

POOPING STREAK!🦾💩

TSB users POOPED the Cactus Plant Flea market items👖🧥🌵 & the Kimm Jones x Converse Chuck 70s👟

THOUSANDS OF CHECKOUTS & BIG RESELLING PROFITS MADE ON JP,ASIA, EU & U.S🇯🇵🇲🇾🇸🇬🇪🇺🇺🇸💸 pic.twitter.com/MKXJK62PaH

— The Shit Bot (@The_Shit_Bot) April 8, 2021
All Hail Summer Jordans!
Before we get on to the pretty fancy sneakers, we gotta appreciate some stuff. Women Jordans are getting the royal treatment just like men's kicks. But now, Jordan Brand is dropping kicks in extended sizings, and that's some serious improvement! But then, JB has always been a leader in movements and support. Now we can slide over to the Summer Jordans we'll be linin' up to cop!
Air Jordan 12 Easter: The Appetizer of the Season
This pair was literally the highlight of 2021's Easter kicks! The pair already dropped on April 3, 2021, and it kinda looks similar to the Legend Blue 11s. But we're gonna discuss these later! It's also actually the first in the Summer Jordans lineup too. So you could say it's the milestone of the season! Naturally, our users copped the shit out of these kicks!
Women's Summer Jordans: Next Level Shit
We really ain't kidding about it. We got extended women sizes but also women-exclusive kicks, and they're all lookers! So let's check out what Jordan Brand has in store for the she-sneakerheads.
Jordan 1 WMNS Metallic Purple
A classic color blocking that we can take back to 1985. The metallic Jordan 1s are some of the year's OGs. And now, the pair is coming back in women's sizing! It's one of the rare women Jordans that are actually OG colorways! The only difference is that the sockliner comes in luxurious satin purple. The pair will drop on June 3, 2020, for $170! You gotta make sure that this shit doesn't go without a W for you alright?
WMNS Jordan 3 Rust Pink
That's a pair that got us wishing it came in full family sizes! The colorway is crazy poppin' with the pale pink suede upper. The usual elephant print also features pink cracks instead of black. And the midsole pops with a sick bright crimson. So all-in-all, it's a not-to-miss pair! Although we were waiting for an April print, Jordan Brand hit us with a new May release date. You can get the pair on May 28, 2021, for $190.
Air Jordan 11 WMNS Bright Citrus
So if the ladies like a not-very-flashy-but-definitely-lit pair of kicks, AJ11 Bright Citrus is one of the summer Jordans she gotta have. The pair comes in a pretty simple white upper with action on the outsole! Why? Because the outsole comes in a pretty sour citrus yellow! Oh, and good news, women's AJ11s are finally getting their own OG carbon fiber plate, about time too. The 11s will drop on May 6, 2021, for $185!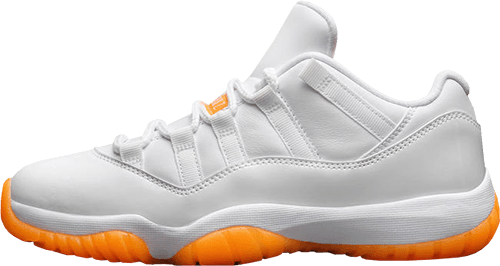 Summer Jordans for the Whole Squad!
Now, these kicks right here are almost all dropping in full-family sizes. However, some of them are so lit that the adult sizes extend to more women sizes. We like that equality crap in kicks fam, we really do.
Jordan 1 Black Smoke Grey
This pair is a pretty cool pay on the 1985 OG. So you see, we're getting lots of OGs or nearly OG colors in 2021. Seems like somebody in Jordan Brand is feeling some homesickness! And we ain't complaining, the more OGs, the merrier! This pair features almost the same 1985 color-blocking, but the toebox switches the black with grey. Oh, and there's another tiny difference, the upper comes in suede instead of leather! This is a pair that we'll get women sizes of on May 15, 2021, for $170.
Jordan 1 Hyper Royal: The Star of the Lineup?
Now we got this one covered here. Check it out for all the details you want from it. But trust us, you'll want in on this pair. For a $600 average resale value, we ain't even bullshitting you! So better get TSB up and runnin' for its next cop!
Air Jordan 1 Light Fusion Red
Okay so this is probably the flashiest pair of the lineup, and we dig it. But seriously, there's nothing very red about it. Anyway, the pair comes in a white leather base with light fusion red overlays. The swoosh and collar feature laser orange leather and that adds an extra pop to the kicks! You can expect this baby to drop on June 21, 2021, for $170. And honestly? That IS the pair you should welcome the hot summer months in.
Jordan 4 Tech Grey: Plain but Pretty
You're into minimalistic shit? We got juuust the thing for you. The new Jordan 4 Tech Grey will come in a simple white leather upper, with cement grey midsole and eyelets. The only color is actually the mighty Jumpman! So if you're a lowkey type of peeps, make sure you have $190 on May 29, 2021!
Jordan 6 Electric Green: Gothic Summer Jordans
Alright, a Jordan 6 is at its best when it's in black suede, we know that. But when you add a dash of electric green, then it's ready to face the heat of the summer season. It doesn't take much to make a lit pair of kicks, just a sexy color-blocking, don't you think? The pair will hopefully drop on June 5, 2021, and will retail for $190!
Jordan 7 Flint Grey
Grey flint immediately reminds us of the classic Jordan 13 Flint colorway. But don't be that surprised that the colorway works very well with other silhouettes fam. The Air Jordan 7 kinda rocks all the colorways Jordan Brand throws its way! But seriously, the mix of grey, white, and hints of purple is a total win in our books. You can catch this pair on May 1, 2021, for $190.
Jordan 11 Legend Blue: Summer Jordans Fit for Legends!
A very simple pair with a promising look! The pair that we originally knew as the AJ11 Columbia got the Legend Blue rename in 2014. And 7 years later, the release nod the day this colorway kickstarted in the All-Star 1996 game. The insole rocks the number 25 instead of the usual 23. Why? Because 2021 happens to be the colorway's 25th-anniversary fam! And that shit is so good, the women are getting a size extension! If you want a piece of this, the pair drops on April 24, 2021, for $185.
Jordan 13 Red Flint
Last, but totally not least, Jordan 13 is making its second 2021 appearance! The pair looks like everything we want from the 13s. It's got the flint grey color, Chicago red, and the holo eye. If these are what you like in a pair of sneakers, then you better brace yourself. The pair drops on May 1, 2021, for $190!
Cop Summer Jordans and More with TSB!
You just gotta love them seasonal lineups, we know we do! And if you're a member of the shittiest community out there, you'll be copping most of these kicks. TSB takes consistent shits around the clock! So if you want in on this shitshow, make sure you get your own copy of TSB!
🔄RT – Win The Shit Bot

💩IN JUST 1 MONTH!💩

📈70,000+ CHECKOUTS!
💰$10,000,000+ RESELLING PROFIT
🧻20+ Updates rolled out
👟19/19 MAJOR releases POOPED

TSB CURES SNEAKER CONSTIPATION!💊 pic.twitter.com/YrKyU21Bz7

— The Shit Bot (@The_Shit_Bot) April 9, 2021