Nike FlyEase: Tech That Made Shit Accessible to Everyone!
Nike is one of the pioneers in sneaker tech and innovation, and that shit's common knowledge at this point. From the soles to shoe boxes and strategies, Nike is always looking for new things to introduce. And today's shit is different, underrated, and inclusive as heck, but not controversy-free either. So why is Nike FlyEase such an interesting concept? Read on to find out and get to know how the technology evolved since it first dropped!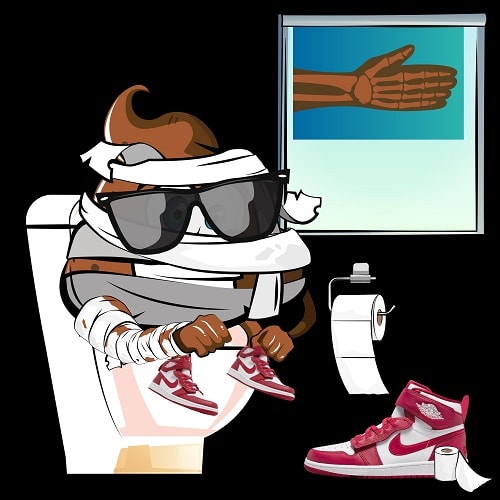 What Is Nike FlyEase?
So people can always agree on what they want from a pair of sneakers. No matter what they do or what they need them for, there are specific needs that kicks should satisfy. With that goal in mind, Nike went on and developed the FlyEase technology! The goal we're talking about is making a person's life easier down to that person's sneakers. The tech offers a couple of features that get even the toughest sneakerhead sold.
Easy to put on and take off:

That means you can simply slide your foot in and out without any worries!
Easy to open and close:

Whether it's with one hand or none at all, opening and closing them kicks is as easy as ever. And well, bye-bye laces!
Caters to different foot shapes:

Wide feet? Skinny feet? Well, Nike FlyEase is giving us the best of both worlds with kicks that accommodate all foot shapes!
Stylish:

The technical bits are always attractive. But what good are they if the sneakers are… well… ugly? So obviously, Nike considered the aesthetic side of things along with the technicalities.
The kicks that introduced the full-on tech in late 2019 were the Nike Air Zoom UNVRS. It's the basketball shoe that featured the Nike FlyEase tech! The inspiration behind this silhouette was athletes with disabilities. And the gold medalist Delle Donne debuted the kicks and provided insights thanks to her sister Lizzie who lives with disabilities. You can read the full story here. But we should also mention that the tech existed long before we got the UNVRS. It actually dates back to 2015!
Taking the Nike FlyEase Tech Further!
That's all well and good, but sometimes, even one hand isn't enough to help. And obviously, the Swoosh didn't miss that bit, and off to the design table they went! The end result? The first completely hands-free sneakers: Nike Go FlyEase. The kicks are designed in a way that you don't even have the need to use your hands to wear them. You can simply slide them on and off. So they're like the cooler alternative to the slides people would otherwise wear.
Kids Also Get to Share the Experience
Not everything can be made into a kids' version. But well, kids need that shit desperately. Many parents can relate to the struggle of making their kids wear their shoes. That's why Nike introduced the Dynamo Go, a shoe that's perfect for all kids alike! And let's not forget how absolutely cute that shit is!
There's Always Some Controversy Involved
Whenever something succeeds, you'll find skeptics, and it's totally okay for people to be! However, some started accusing the swoosh of 'using disability' to hype their kicks. And that kinda proved right because people started botting the sneakers! That obviously meant that the kicks were not available for the people who needed them. But as long as the tech is staying, so will the kicks! You can read more about what went down here.