Nike Dunk Low Lemon Drop: When Life Gives You Lemons…
You make a pair of lemony Dunks! Nike just keeps on finding new Dunk themes, and we're there for it yo! After the pretty lit Magic Mushroom Dunks, Nike isn't taking any rest. They're dropping a pretty TV-inspired pair that'll leave you in a trance! But we're not here to discuss any of this. Today, we're talking about the fresh Nike Dunk Low Lemon Drop! It's the perfect pair for hot summer days amirite?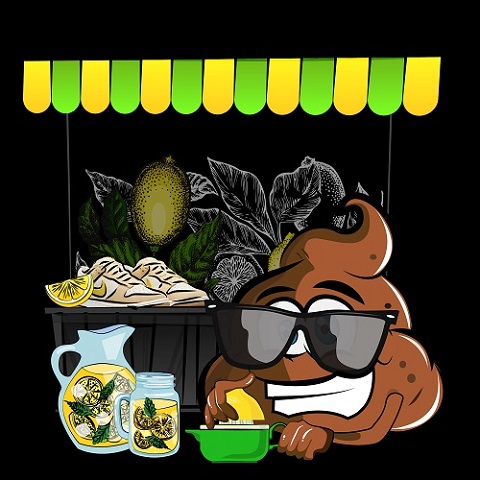 A Nike Dunk Low Lemon Drop A Day, Keeps Hypebeasts Away!
No, but nothing can keep them away. What it can do though, is make you look as fresh as lemon zest. And no, we ain't done with all the lemony puns, so don't be sour! Anyway, the new Nike Dunk Low Lemon drop comes in a pretty nice colorway. It features a beautiful white leather base with beige suede overlays. The best bit though is the lemon-yellow swoosh on the sides and the lemon embossing on the heel! You know it's a sick pair of kicks when there's an embroidery on the heels. (Yes Pigeon Dunks, we're looking at you!) Finally, the whole look wraps up with a translucent beige outsole. So all in all, the kicks look better than we would expect!
Release Deets
The upcoming Nike Dunk Low Lemon Drop is dropping on May 14, 2021, for $100. They're worth it though because you can flip them for $600+ on the aftermarket! The pair will also be a women's exclusive, so hard luck fellas. The pair will drop on the 14th at select retailers. However, we still don't have a Nike release date. But stay sharp fam, you never know when the Swoosh drops the bomb!
TSB Cops Nike Dunk Low Lemon Drop, Duh!
We're still not sure whether Nike will surprise us with the kicks on the date we have. Will that be so surprising though? We're all too familiar with Nike's shock drops it kinda hurts with all the Ls. But that's about to change with the shittiest bot in the industry! Wherever you are, TSB will help you get Nike Dunk Low Lemon like it's nothing. So better gear up with the best Nike bot in town and start stacking them Ws!
So what are you waiting for? Here's a quick copping guide if you wanna cop the kicks because we all love that "Got 'Em"! And if you're just starting out in the sneaker world, you can learn more about TSB, the best Nike SNKRS bot! And ICYMI, we're always hosting giveaways on Twitter. So join them for a chance to win a free key, and you could become part of the shittiest community! Rock on fam!