Nike Dunk Baroque Brown: Sustainability Is the SHIT This year!
What do we love more than a pretty pair of sneakers? Well, probably sneakers that are animal and environment friendly! Since sustainability took a front seat in the past few years, brands need to roll with it too. So, sneaker brands like Nike took that to new levels with recyclable kicks and such. And now, cruelty-free products from different industries are favored by the masses, so why not kicks? Nike, once again, made it their goal to do that! And here's the new vegan Nike Dunk Baroque Brown!
PS: If that ain't what floats your boat, Air Jordan 1 Silver Toe is dropping soon too!
Nike Dunk Baroque Brown Pullin' a Fake on Us
You read that right fam! The new SB Dunks are going full-on fake leather with this release. The kicks feature a monochromatic brown faux-leather. What is artificial leather anyway? It's actually an animal-friendly plastic-based leather. So instead of using animal products, we're saving them. And really, unless somebody points that out, we wouldn't be able to tell!
Moreover, the brown upper sits on top of a white midsole and a green outsole completes this look. The laces are also green (surprise surprise!), but we still don't know whether there will be other colors. But honestly, a pair of white laces would also do the kicks real good. So all in all, the kicks actually give an earth-friendly vibe, especially with that colorway.
Let's Get Down to Business Y'all
The new Nike Dunk Baroque Brown will be an exclusive release. In other words, collectors should get ready for an interesting release! Unfortunately, the kicks won't be dropping in the US, but they will be on Nike Korea and global retailers. They'll drop on January 31, 2021, for approximately $117. And even though there is no resale value for the kicks, we all know drops like this cash in! After all, we can consider it to be an exclusive somehow. So make sure you stay tuned in for a release like this!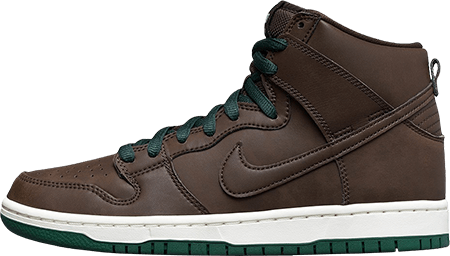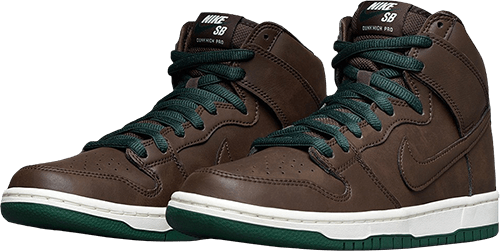 For this release and many more to come, you'll need a dope Nike bot. TSB not only will kill it for you every release, but it's also the best and most consistent Nike bot in the industry! So come on fam, it's time to poop some kicks with TSB. Meanwhile, hop on to @The_Shit_Bot for a chance to win your very own copy of the bot! And stay tuned on our blog for all news on what's hot and what's not.