Nike Air Ship Is Flexing Some Sick Colorways This Year!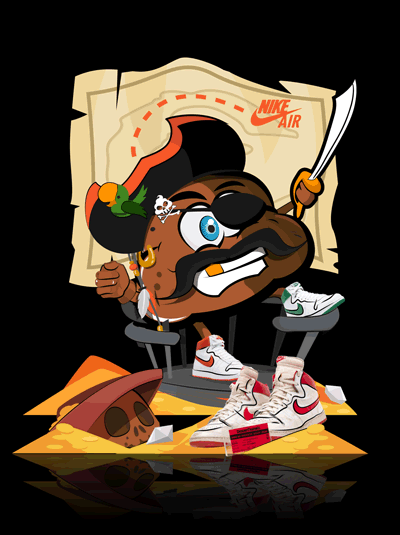 Today, we go back to where it all started. We're gonna go beyond the Air Jordan dynasty to the shoes that were behind the actual hype. Everyone criminally underrated these because all the attention went to Js (and we get it fam, we get it). Don't worry though, because we're gonna re-tell the whole story of the Nike Air Ship! Not only that, but we're also gonna check out the new colorways we're finally about to get. So, are you ready for an interesting ride? Oh, and since we're talking about interesting comebacks, we got more for you! Nike Vomero 5 and Mac Attack are coming soon, and you can read all about them here.
Nike Air Ship: The Unsung Sneaker Hero!
"On September 15th, Nike created a revolutionary new basketball shoe. On October 18th, the NBA threw them out of the game. Fortunately, the NBA can't stop you from wearing them. Air Jordans from Nike." We all know this song and dance where the rest was history. The Air Jordan 1 shot to stardom just like the man lacing them up. But that's not the whole story fam, because the kicks in question were actually the Nike Air Ship! The silhouette was state-of-the-art among basketball kicks with the Air unit and all-leather upper.
Now, let's talk timeline and how the math ain't mathin'. Michael Jordan signed his first deal with Nike on October 26, 1984, putting it after "the NBA threw them out of the game". Meaning the kicks could in no way be ready for MJ's first game of the pre-season with the Chicago Bulls. Instead, he laced up a black & red Nike Air Ship with 25 pairs made especially for him. 
So of course, the NBA took notice and sent him the letter saying he'll get fined for wearing them. That's when Nike allegedly agreed to pay the fine and history was made! If you wanna read more about the Nike Air Ship story, click here.
So, Where Are They Now?
Here's a fun fact for you; Nike never retroed the Air Ship since the '80s. Whether it was to keep the Air Jordan story going or something else, it's a shame they didn't! But then, 2020 rolled around and brought with it the New Beginning pack. What's that you ask? Well, Jordan Brand had the bright idea of dropping the classic white and red Nike Air Ship with another Jordan 1! It's safe to say that the industry lost its shit over these babies. And sure enough, the Air Ship alone is worth $757 on average in resale!
After this release, the silhouette took another dip, but not for long this time. Fast forward to 2022, and A Ma Maniere added their signature to the classic silhouette! Instead of the classic red, AMM remixed the kicks with a royal blue, and we loved every bit. You can find these babies on the resale market for about $614!
A New Chapter of Nike Air Ship
Before 2022 ends, we got wind of two new colorways coming soon! The color blocking will stay true to the original Nike Air Ship, as it should. Now, the first colorway is Team Orange, and we hope these babies drop before Halloween! In fact, rumor has it that the kicks are gonna come during the 2022 holiday season… And Halloween is a holiday, no? Anyway, enough with the wishful thinking and keep in mind that they will retail for $150.
The next colorway on our roster is a poppin' Pine Green. Kinda makes sense, especially since green Jordans are usually pretty popular! However, if you want these babies, you're gonna have to wait till 2023. And keep it locked on the shittiest blog for the latest release deets once available!
How to Catch Any of These Drops?
These are Nike kicks through and through, and that shit usually drops on Nike SNKRS. And just like every hype Nike drop, odds are you'll take the L if you're going in without help. So, why not take the shortcut and get yourself a good Nike bot? A bot like TSB can easily push your odds of success and get you closer to the W. And fam, are users been doing really good in different regions because TSB supports 50+ of 'em! So, if you wanna dabble in that shit and start a sneaker resale business later, click the button below. Good luck!