Kyrie Irving Signs With Chinese ANTA After Breakup With Nike
Only a few days after signing his new, three-year $126 million contract with the Dallas Mavericks, Kyrie Irving shocks fans. He is now jumping back into the sneaker game after an eight-month break from Nike. As a matter of fact, Irving is signing a five-year shoe endorsement deal with Chinese sportswear brand ANTA as Chief Creative Officer, with 'unique' terms to the deal.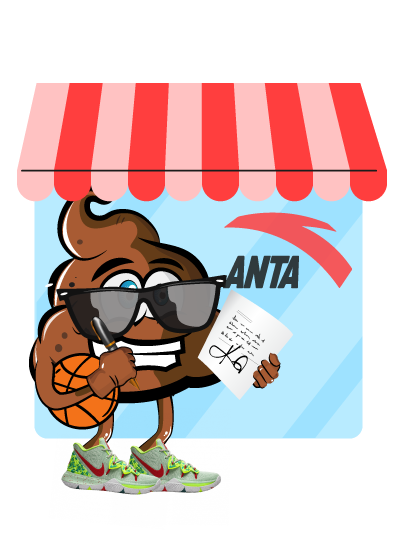 All About the Kyrie Irving Partnership with ANTA
The 5-year CCO contract offers Irving many unique perks that he might not have had with Nike. With ANTA, Irving will have the ability to recruit/sign players and other collaborators. This will bring a level of manufacturing to the United States to kickstart ANTA's process to fully distribute in the US.
In an interview with Boardroom, Irving said. "I'm incredibly excited about this collaboration. The first step in becoming partners is to share the same dreams, goals, and missions. ANTA's rapid development over the years, openness to creativity, willingness to embrace family and teamwork, and expertise in areas like product innovation and manufacturing processes have left a remarkable impression on not just me, but also my A11Even team who will work side by side with me in creating something truly generationally special."
The partnership will not only include signature sneaker releases. The launch of ANTA x KYRIE Youth basketball camps around the world is also on the horizon.
What Happened Between Irving and Nike?
Just like the Adidas and Kanye muddle, Nike has had their share of influencer drama. Irving had been with Nike since his rookie year in 2011, but that partnership ended abruptly last year in December after he made a post on his Twitter that contained a link to an antisemitic film. Nike chose to suspend the relationship and announced that it would not be renewing a partnership, and his Kyrie 8 signature shoe was pulled from shelves. His alternate signature shoe, the Kyrie Low 5, as well as his lower-budget Flytrap models, were still available for purchase.
After Nike dropped Irving, he still wore his signature shoes in games, but he covered up the 'swoosh' with tape that had personally written messages on it.
In Conclusion
Many believe the ANTA contract was bound to happen after spotting Irving wearing ANTA footwear over the last few weeks. Then, only 2 days ago, the brand announced the newly-formed partnership on Instagram. As part of their five-year business plan, the first ANTA Kyrie model is dropping in the first quarter of 2024. We also expect him to begin the 2023-2024 season wearing the Shock Wave 5.
Would the launch of a Kyrie signature shoe immediately bolster ANTA's business in the United States? Or will it boost the Chinese sneaker market? After all, Kyrie's Nike footwear was among the best-sellers annually worldwide.