Nike's Spooky Release: Halloween Dunks 2022!
Trick or Treat, sneakerheads! Well, it will most definitely be a treat, especially with the Halloween Dunks 2022. A tempting treat worth your time and money, no cap fam! And y'all know how Nike and Halloween became almost an event of their own. So read on for a lil breakdown of how that shit came to be and what we're getting in 2022! 
Nike Halloween History
So, we all know Nike's Halloween release ritual happens sometime before Spooky Day. That's why a new drop is always a must to put us all in the Eve's mood. You know, to keep our costume and reselling games at their peaks! Nike Dunks never fail to impress us, and the new Halloween Dunks 2022 will totally live up to that shit! Spooky season is all about mysterious vibes and colors. So if you want to flex your way into Halloween, the new Dunk Low patent leather will make it happen.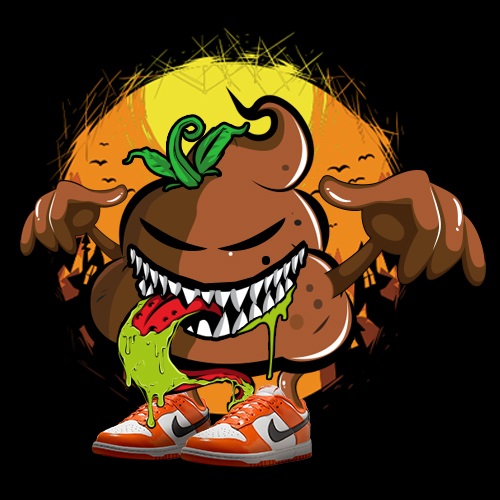 Bet You Wanna Know More About them Halloween Dunks 2022!
Orange and Black, a combination made in hell! They're the unholy colors that reflect the scariest time of the year. White leather underlays the toe box, tongue, and side of the kicks. It's a pretty sharp contrast against the different colors and materials. Obviously, shit's pretty poppin' this year!
Glossy patent Jack-o-lantern-ish orange leather overlays boost the spooky look! It covers most of the shoe, around the toebox, vamp, and heel, creating a daring and bold aura. Finally, a black Swoosh and Nike branding complete the looks on the sides and ankle of the shoe. And the cherry on top? Hands down those candy corn sweet orange soles!
Why Spook It Up? What's in it for you?
Sneakerhead or not, you can definitely benefit from investing in the new drop. However, if you want to do this right, then you gotta learn your way around bulk buying and bots. And judging by previous releases, Halloween Dunks have been making resellers great profits. The best example is last year's Halloween Dunk Low which made its resellers double the retail price! So, can you imagine what that means if you buy in bulk?

This year totally holds the promise of a higher resale value. With all the Nike bots roaming around and snatching stock, demand will go out the roof. And if you don't join them, you could really miss out on shit! Oh, and you'll eventually pay triple the money on StockX! But we don't want that, do we?
Where Can You Find the New Halloween Dunks 2022? 
So, these sneakers will be available on Nike SNKRS and select retailers right in time to celebrate a drippy Halloween. It's gonna have the same old retail price of $110! But to score a pair, or more, make sure you arm yourself with a reliable Nike bot. A Nike bot like TSB will help you on your way to earn a spot in the copping world. Finally, you feel like you wanna know more about the resale market? Let us be your guide through it all! Good luck!