Green Jordan 6 Lights Up the Candles on the Silhouette's Birthday Cake
Now, we all know the game here, fam. And we know not all AJ6s are our favorite, nor do all drops come in the most interesting colorways. I mean, not all 6s are like the Travis Scott version. Man, that was one SICK drop. But we do expect that this next Electric Green Jordan 6 is gonna be lit.
The Electric Green Jordan 6: In Celebration of the AJ6's 30th Anniversary
This year is the Jordan 6's 30th birthday, fam. And ain't no best wishes without some cool drops to make this year worth the celebration. The first shoe to set the fiesta in motion was Feb's "Carmine" colorway. And this next green pair is ready to set the party on fire again. So, let's check out these sneakers and why running TSB is the best decision you'll make for this release!
Another Black Duckling? Or Not?
This AJ6 is just extra swag. The pair is dressed in pitch black nubuck all over. Electric green accents highlight the black shoe here and there, including the branding, the heel, lacelock, and midsole. This Electric Green Jordan 6 is basically a carbon copy of the Oregon Ducks AJ6. The pair looks exactly the same, except for the absence of the Oregon branding and replacing the Green on the outsoles with a milky glow-in-the-dark translucent finish. But who gives a Duck? This shoe is gonna be the shit. Just hang on so we tell you why.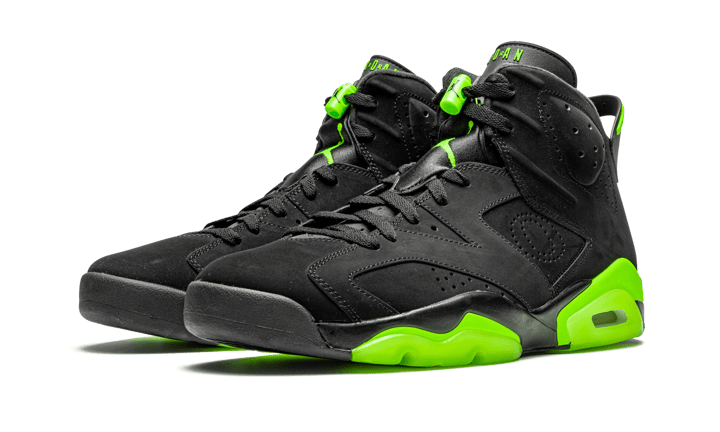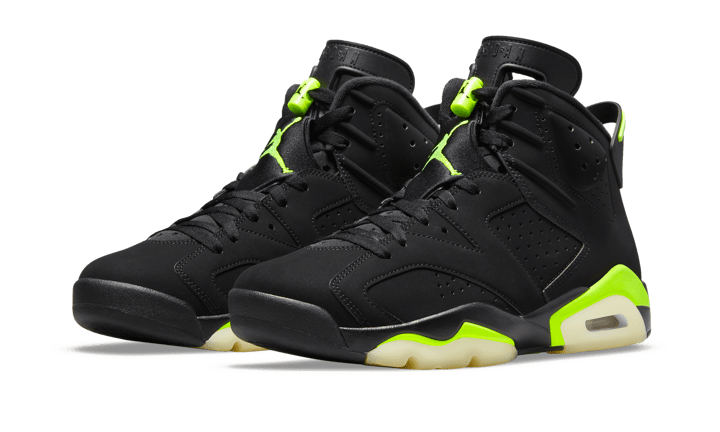 Worth the Damn Cop, Two, or Maybe Three …
Well, this Green Jordan 6 is a June drop. BUT the shoe is already firing up on the aftermarket. The pair is going to release on the 5th of next month for $190 in Mens, $140 for GS pairs, and $80 for the Pre-Schools. Obviously, these are retails prices. This dope pair is going for a flaming $365 bucks on StockX right now. And you sure don't wanna pay this much cash for just one pair. But that's not the point here, fam. What we're trying to show you is that this pair is worth copping. Not "a cop". It's worth copping in BULK. A few pairs, and you'll be ready to soak yourself with a shitload of money this Summer. And you know the A-game, fam. All you need is the shittiest bot there is. The one and only bot that'll guarantee you a big fat W. So get set and good luck with that!