Cactus Plant Flea Market Dunks Skinny Dip in Swarovski Crystals
Cactus Plant Flea Market Dunks are glamming their way into November 2020 after posing on Yoon Anh and Kylie Jenner's feet! Following the latest CPFM Nike Air Force 1 collaboration dropped in September, featuring Nike By You designs. Inspired by the Air More Uptempo, the Air Force 1 release beamed with the same labels as its 2019 predecessor. It was all "FLEA", "AIR", and "SUNSHINE" and we loved it. The B&W duo are still doing above average on resale, in case you're wondering. But this upcoming Nike Dunk collaboration is next level. What the designers actually did is that they randomly stuck Swarovski crystals on the Dunk without refining it. Since CPFM majorly collaborates with streetwear giants, it must have had the urge to add a pop of "couldn't care less." But boy couldn't we care more!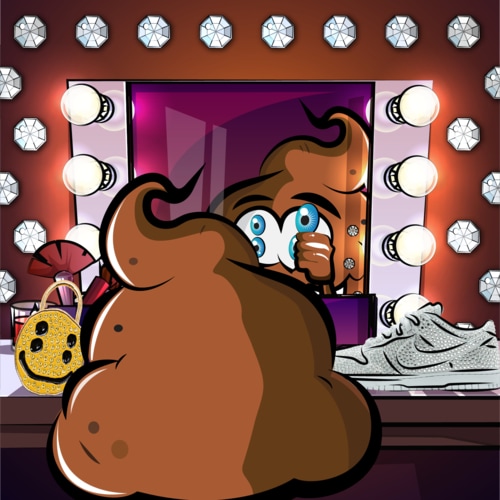 Black Friday Is a Minute Away!
If your guilty pleasure is buying ultra-fancy kicks "because why not", you better make sure you buy them at retail. So that you don't end up in debt to your mom. Whether it's out of your lust for luxury or your plan to resell these babies for thousands of dollars, you'll need one thing to start: the only working Nike bot. TSB has been consistently scoring hyped Nike and Jordan releases all throughout 2020. We're the only shit that gets Nike done. So, we're making it super big @The_Shit_Bot this Black Friday. You better wake up the day after Thanksgiving and keep posted on our Twitter page. For a surprise that will blow you away! Start planning your copping strategy this minute, fam!

Cactus Plant Flea Market Dunks Are a Crystal Machine!
Similar to the structure of the CPFM Nike Blazer, this Dunk collaboration features a bulky exterior with an enlarged Swoosh. Seems to be a working technique, considering that the Blazer is valued in the $300 range, with some pairs selling for over $500. The Cactus Plant Flea Market Dunks are expected to release in "Pure Platinum" and "Spiral Cage" colorways. Or crystal-ways, to be more accurate. So far, "Pure Platinum" is set to drop on November 18th. The "Spiral Cage", on the other hand, will probably release some time in December 2020. As for the retail price, both Dunks are expected to cost in the $120 range. With pairs being sold on resale for over $2K, these kicks are a must-cop, even if the Swarovski crystals pump the heat up to $200 at retail.
The Dunks both feature detachable double lace flaps and thickened tongues to provide full cushion support. The even more exciting bit is that there's a CPFM Swarovski capsule dropping alongside the Dunks! A smiley face dust bag and accessory along with a Swarovski-dressed "Just Do It" hoodie. How's that for crystal clear hype?!