How You Can Get The Next Adidas Yeezy Boost Sneakers
There are many ways you can go when you want to buy Kanye Wests's Adidas Yeezy Boost sneakers. You can buy them online, offline, for the retail or reselling price. But based on the pair you want to buy, and how much you can pay for it, you'll find that one method might be more convenient than others for you.
Buy Adidas Yeezy Boost Offline
Even with the burst of e-commerce platforms, buying Yeezys offline, from a store is still possible. You just gotta know and if they're dropping nearby, you're good to go.
Buying sneakers as limited as the Adidas Yeezy Boost from a store is a very interesting experience. You get to wait in line for hours, maybe meeting with some fellow sneakerheads who share that same passion as yours.
Buy Yeezys Online
Buying Yeezys online is in some cases easier. You'd be sitting calmly behind your screen at home or using your mobile phone and your Yeezys will arrive at your doorstep in no time. Or maybe that's what you think.
Adidas Yeezy Boost sneakers are the most hyped and desired shoes on the market now. This desirability means you'll be facing off with a large number of competitors all drooling over your sneakers. This realization is the reason many sneakerheads prefer copping using a sneaker bot. But depending on your preference you may still want to cop manually and suffer the consequences.
Copping Yeezys or any exclusive shoes is an investment with a high-profit margin. A good example would be the Black Reflective Yeezy Boost 350 V2 which retailed for $220 and is now listed for around $1000. That's over $700 from just a single pair, on one release. Just imagine how much you can make if you copped on every exclusive sneaker drop!
There are, however, 2 more elements or tools you need to successfully cop Yeezys online; Proxies and servers.
Without going deep into technical details, proxies help you cop multiple pairs and save your sneakerhead a$$ from getting banned by sneaker sites. A sneaker server, on the other hand, gives you a huge boost in performance and power, despite the miserable device you're running your bot on. You can learn more about Servers and Proxies here.
Upcoming Adidas Yeezy Boost
Not that a sneaker bot can only cop Yeezys, but it is Yeezy season and you gotta be ready. Most sneaker bots support multiple websites, each dropping a wide range of limited sneakers. And every pair of these can get you a certain amount of profit, going from $10 to over $1500 or $2000. However, it seems to be  Kanye and Adidas Yeezy Boost sneakers to be the most desired and awaited now.
So, if you're looking into copping Yeezys to collect or to make reselling money, here's a list of the upcoming Yeezy releases you need to keep an eye on.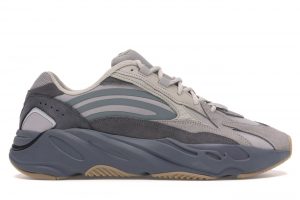 Adidas Yeezy Boost 700 V2 "Tephra"
Release Date: 15-June-2019
Retail: $300
Yeezy Boost 350 V2 "Synth" Reflective
Release Date: 21-June-2019
Retail: $220
Yeezy Boost 350 V2 "Antlia" Reflective
Release Date: 21-June-2019
Retail: $220
Yeezy Boost 350 V2 "Synth" Non-reflective (Family Sizes)
Release Date: 22-June-2019
Retail: $220
Yeezy Boost 350 V2 "Antlia" Non-reflective (Family Sizes)
Release Date: 22-June-2019
Retail: $220
Yeezy Boost 700 "Utility Black"
Release Date: 29-June-2019
Retail: $300
Yeezy Boost 350 V2 "Lundmark"
Reflective Release Date: 11-July-2019
Non-reflective Release Date: 13-July-2019
Retail: $220
Yeezy Basketball Sneakers
Release Date: TBC
Retail: TBC
Adidas Yeezy 451
Release Date: TBC
Retail: TBC