What the SB Dunks Take on P-Rod's Signature in 2021!
You know it's a killer pair of kicks when the rumors start spreading ages before the actual release. And if you know your sneaker history, you'll know that 2007's Nike What the SB Dunks were the shit! Well, they still are, but we'll get to that later. Anyway, 14 years later, we're getting another editing of the crowd-favorite mishmash! And this time? It comes in the signature of the legendary Paul Rodriguez aka P-Rod!
But First, A Stop at 2007's What the SB Dunks!
If we had a list of the top 5 Nike SB Dunks ever, this one would definitely be a strong contender. 2007's What the SB Dunks is a pretty amazing pair of sneakers. I mean, according to the SB division, this is the "Dunk to end all Dunks"! And in a way, it did. The kicks sum up more than 30 different hype SB Dunk colorways! Today, one pair of What the Dunk can cost you up to $13,000. That's if you're lucky enough to find a pair! The pair is as exclusive as F&F kicks. Naturally, celebs like Kylie Jenner can get their hands on gems like these. No, we're not crying, you are…
Who Is P-Rod?
Paul Rodriguez Jr. or simply P-Rod is a professional skateboarder. He became one of the Nike SB Division athletes back in 2005, so ages really. During these 16 years, we got a pretty nice collection of 10 Nike sneakers in his name. So in 2021, Nike is honoring the athlete with a mashup of all his previous kicks!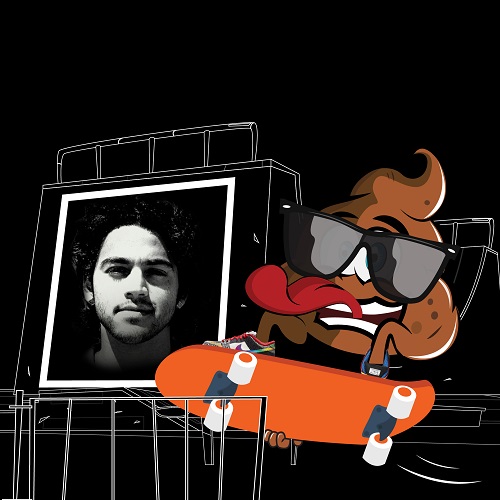 P-Rod What the SB Dunks
2020 and 2021 will mark the history of sneakers as the years we got legendary Dunks. This is like a comeback of the early 2000s and you can't change my mind! Whether this wave will stay or Dunks will die again, we can't tell. But Nike sure knows how to bring kicks from the dead yo! So the new P-Rod What the SB Dunks features colorways from all the skater's previous collabs. From elephant skin to classy embroidery to gradient colors, the pair has it all! We have a mismatched collection of textures, colors, and designs. Finally, the pair will have laces in different colors along with P-Rod's signature on the tongue and heel! So all in all the kicks are lit, and you gotta have it!
Release Deets
The P-Rod What the SB Dunk will drop on May 24, 2021, for $150. Now that's a bit more than your usual Dunks, but man, we dig it so much we'll pay! And really, with an average resale of $1,500, who wouldn't? Imagine the dough you'll make flippin' a pair or two… Yep.
TSB Is Ready for What the SB Dunks!
If the Dunks are half as popular as the OG What the Dunks, you'll need a sneakers bot. Man, that crap will sell out before you can even spell the word "Dunk"! Lucky for you, TSB is always ready to eat them Nike SNKRS drops up. And ICYMI, the April 2021 roundup made our users more than $11M in profit! So if you wanna be on the winning side of the industry, come on and get your copy of TSB. You can also win a copy by participating in our shitty giveaways, so good luck!
🔄RT – WIN THE SHIT BOT💩

🗓️IN APRIL ONLY👇🏾

🛒100,000+ CHECKOUTS!
💵$11,000,000+ RESELLING PROFIT
👟25+ RELEASES POOPED
🔧50+ UPDATES PUSHED

Shit keeps getting better & better🦾💩 pic.twitter.com/AO73tRUhkh

— The Shit Bot (@The_Shit_Bot) May 15, 2021