Nike Air Flight 89 Comes Back for the First Time in 2 Years!
If you're an OG Jordan fan and sneakerhead, you're gonna like today's discussion! It has so many layers, and this story is for you if you're a basketball fan and sneakerhead. The Nike Air Flight 89 might not look like your first option when you go sneaker shopping. That's why we're gonna show you why that silhouette deserves to go on top of your shopping list! And after a 2-year long absence, the kicks are making a pretty lit comeback. So let's check it out along with all the deets you should know. But if you're more into modern releases, Nike Sacai Cortez drops really soon!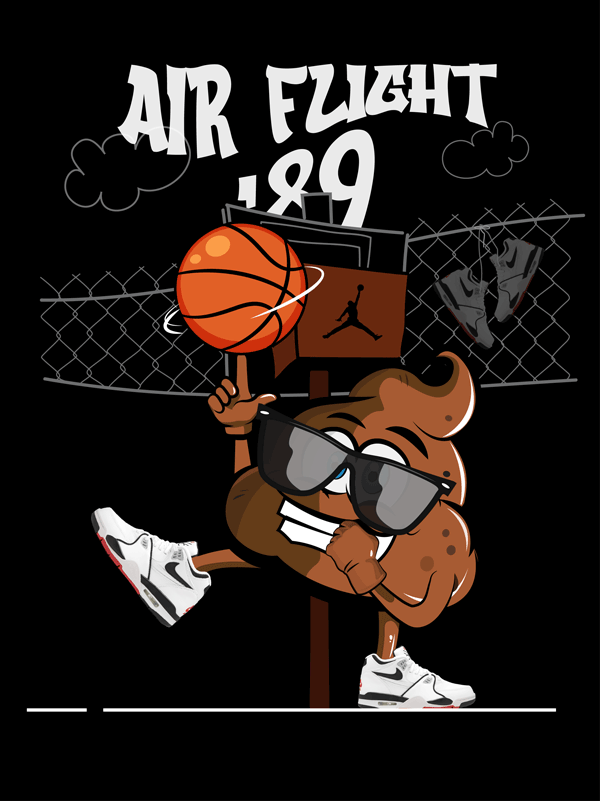 Nike Air Flight 89: The Faithful Sidekick?
Alright, it's story time! This tale starts all the way back in 1989 with Michael Jordan's legacy shaping up on and off the court. On the basketball court, MJ and Scottie Pippen became the perfect duo! Pippen was giving the team his all, and thanks to his presence the Bulls managed to snag 6 NBA championships. He was the perfect sidekick to Michael Jordan, and for that, he was underrated as heck as a player! And according to so many people in the basketball world, MJ wouldn't win if Pippen wasn't there.
1989 Was a Pretty Exciting Year!
Where are we going with all that shit? Well, we'd love to analyze the relationship between the two players, but we're interested in their kicks! So in 1989, Nike and Michael Jordan launched the Jordan 4. And at the same time, Nike dropped the Nike Air Flight 89, which looks a lot like the AJ4. Now, the debate about which pair came before the other is almost like the chicken and egg debate. What we care about is that both kicks exist!
Now, both sneakers were designed by Tinker Hatfield. And apparently, Hatfield designed the Nike Air Flight 89 first, and MJ was supposed to lace it up! However, after some iterations, we ended up with the Air Jordan 4. Both kicks share the exact same soles but a whole different upper. While hype made AJ4 harder to get, the Nike Air Flight 89 was a favorite of Scottie Pippen. Moreover, it was available at retailers if you wanted to get a new pair to hoop in!
It's 2022, and Nike Air Flight 89 Is Back!
So, the pair has multiple details that make it a must-have, especially if you're a Jordan fan! First off, the kicks have the same soles as Jordan 4. But that's not all fam, because we have the great Nike Air branding on the heels! See? That's a make-it-or-break-it moment because Jordanheads appreciate the classic heel branding! So all in all, that shit is appealing, especially with the nice white, black, red, and pink colorway.
Release Deets
We already mentioned that this is the first time the Nike Air Flight 89 drops in 2 years. Now Nike is still on the hush-hush about the release date, but it'll probably be in the coming months. The kicks will retail for $120 according to leaks, but here's why you should care! These joints are worth $307 on average in resale. So, they look good, and they're worth good money… win-win!
Wanna Snatch a Pair of Nike Air Flight 89?
Well, odds are, you're gonna need to have a Nike bot to reach the Got 'Em page. Now, it won't guarantee the W, but boy does it boost your chances! And always make sure you have good proxies and Nike accounts. You see, that shit won't live up to its potential without the right setup! So if you're ready to step into the world of Nike SNKRS, TSB will be waiting for you. With all the recent success and constant updates, why not want in on the fun?