Chicago Jordan 1 KO: 2021's Hottest Bull Brings Back The Forgotten AJKO
The Jumpan team obviously has a shitload of footwear plans for this year. But honestly, fam, the drops we always wait impatiently for are the Air Jordan 1s. And the star of the month is definitely the upcoming Chicago Jordan 1 KO Retro. We ain't gonna lie, Retros are our fave. A crazy Bull is coming at us, in a new look that's gonna be lit!
Chicago Jordan 1: A Hot New Drop with a Dash of Nostalgia
The popularity of the Jordan 1 is just sick. And this is what lead the brand to make more and more alternate models of it in order to feed your sneakerheads' thirst. Other than the basic High, Mid, and Low, Jordan also introduced new variations like the Twist and Zoom CMFT recently. But the brand never forgot about its old school originals, one of them being the bring-back of the Chicago Jordan 1 KO. And this brings us to the forgotten model: the AJKO.
But What's AJKO, Anyway?
The AJKO is a combination of a lightweight canvas and leather option which debuted way back in 1986. But what does KO stand for? Well, some say it stands for "Knock-off" and others have just given up on finding out the theory behind the KO. Anywho, after a 7-year break, the old silhouette is finally returning this month. Not only that, but this upcoming AJKO is going to drop in the dopest colorway ever: The Chicago Jordan 1.
The Looks …
By the looks of this 2021 it seems that that the constructions and palette are going to resemble them OGs from 1986. Clearly, the shoe comes dressed in its signature White, Black, and University Red color combo. The canvas base, toe boxes, tongues are all in crispy white, covered with luscious University Red overlays. Swooshes and ankle collars arrive in black leather as well as the laces and inner liners. The Wings logo on this pair is different from the one you're used to, though. Named the Air Jordan KO, the traditional logo is remixed to feature signature 'AJKO' on the wings logo instead of the usual 'Air Jordan'. Nike Sportswear logos land on the tongues and insoles in matching vibrant Bull-inspired hue. Finally, a White midsole atop a Red rubber outsole completes the looks of this kick-ass Jordan.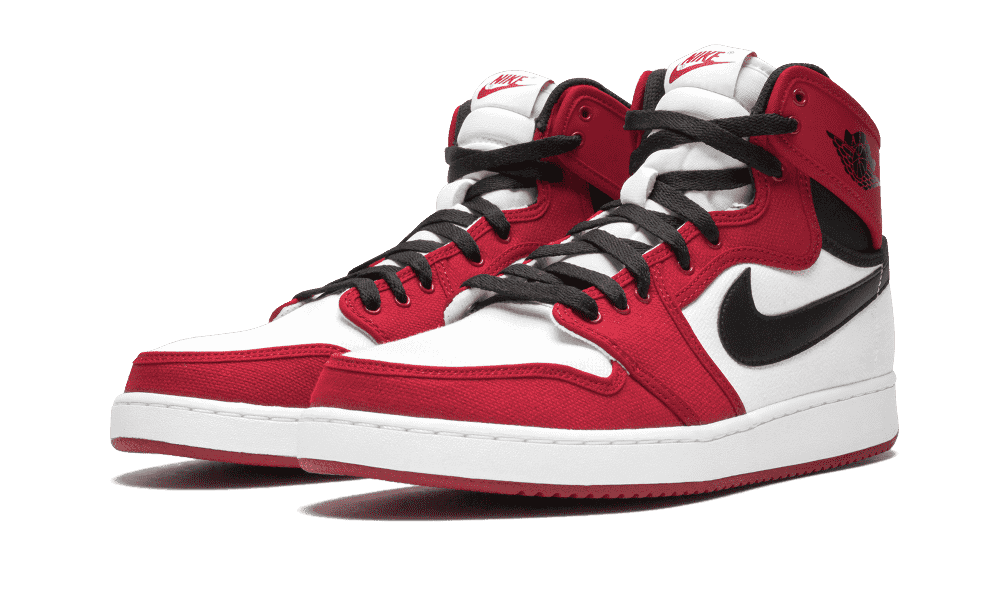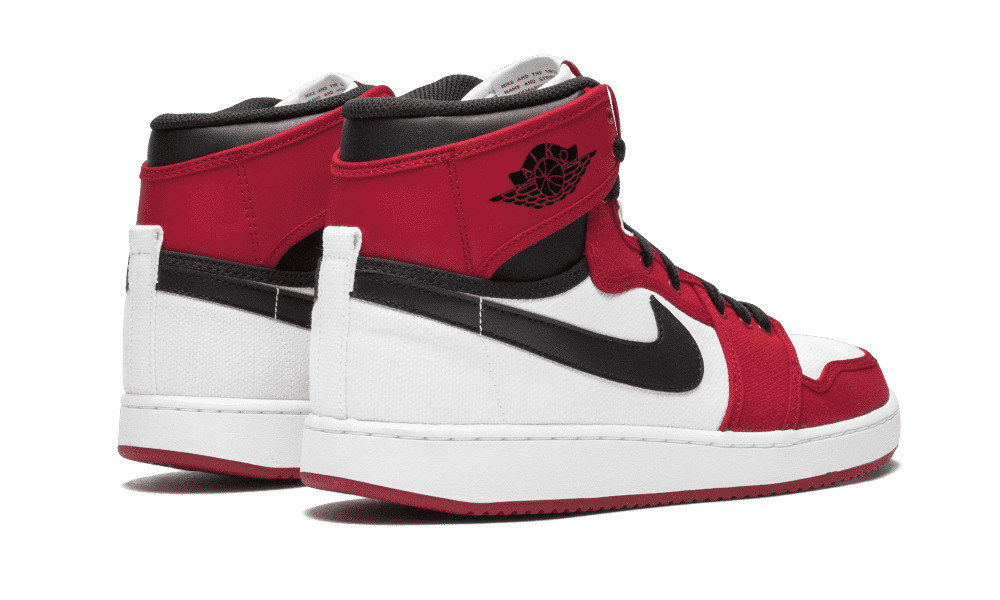 Release Info
The Chicago Jordan 1 KO is releasing on May 12th at select retailers, with a $140 USD price tag. If you're a true sneakerhead, you probably own a Chicago kick already. But do or don't, this pair is just special. Contrast is lovely on this Jordan, not just in color, but even in material. The cool canvas material adds such a hip touch to these OGs. And even if you are worried about keeping them Jordans clean, these Retros are still worth your bucks.
Cop The Chicago Jordan 1 with TSB
Planning on flexin' them or not, this pair is going to be one hell of a cop. An affordable cop that is already reselling for more than double the retail at $342 USD. Unless you don't enjoy pooping cash, this Bull is the one for you, fam. How? Bulk, bulk, bulk! A few pairs of this shit release and that's all you need. TSB is your best shot at this Jordan W. You know how bad the L hurts, especially if you've suffered a few in a row last month. If you wanna grab this Chicago Jordan 1, you gotta grab the shittiest bot out there. So, you better get a copy of the bot before drop day on the 12th.