The New Nike Shoe Box Is the Latest Sustainability Shit!
Sustainability and environmental awareness have been a subject of discussion in the sneaker industry for long while. People were not impressed that giant sneaker brands like Nike, Adidas, and more, didn't really give a crap about that. Then Nike, and others, got some serious backlash. So, the swoosh just noped out of there by launching their sustainability program. These programs eventually became one of the biggest movements in the industry. And now, the Move to Zero movement is introducing the new Nike shoe box!
Nike Shoe Box: Doubles as Shipping Box
Okay, so we know how shipping could be one of the worst experiences for sneakerheads. And apparently, Nike is aware of that issue! So the new Nike shoe box design is a way to cut the storage waste in half. Rich Hastings is the brain behind Nike's custom shoebox designs. And according to him, everyone usually overlooks packaging even though it directly affects the environment.
The designer's first venture into the sustainable shoebox was with the Space Hippie pack. The "trash" pack was made with up to 50% of recycled materials! And kicks like that totally need a packaging that fits. It kinda defeats the purpose of sustainability if the packaging isn't sustainable. Naturally, that sent the designers to the design table to provide a good shoe box. And that way, they introduced the sustainable box.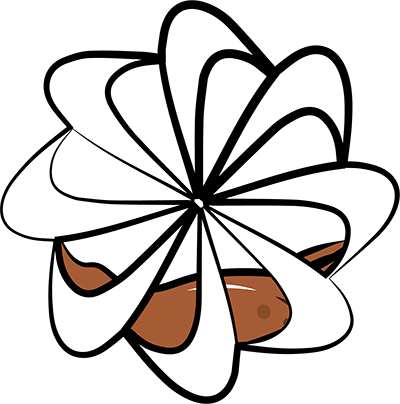 Shipping Is a Problem Though!
So now that box is here, people who make their orders online will get it! The box will automatically become a storage/shipping combo. However, it's not as simple as that, because shoeboxes usually take a beating when they go through shipping. I mean, who of us didn't see the tear-inducing pictures of amazing Js getting smashed in the process?
And the feedback came exactly like that… so back to the design table we go! It took a lot of trials, errors, and crash tests to make the new Nike shoe box. But anyway, the end result was the Nike One Box. According to Nike, it offers a 51 percent reduction in waste for single online orders regardless of the shoe inside.
Nike Shoe Box Specs
Stealthy Exterior: We don't like unwanted attention to our kicks. Well, at least before we wear them. So the design team went for a lowkey exterior that won't give the kicks away!
Tape-Free Returns: Sometimes, shit happens. And that means you might have to return your pair for some reason. Well, the designers already thought of that, and added an extra set of adhesive tape to re-seal the box!
No-Smudge Graphics: Things could get tight during shipping, and the box might rub on the stark white soles! That ends up with paint sticking on the kicks and ruining them. So with the paint-free Nike shoe box, you cut that problem from its roots!
Now, with all that said and done, we gotta wait and see how sneakerheads will react to the change. And will Nike implement that shit in every sneaker release including Jordans? Well, peeps will definitely have something to say if they get rid of OG boxes. But we're gonna have to wait and see!