Jordan 4 University Blue: The Next Best Thing After PEs and F&Fs!
The sneaker industry is growing and not stopping at all. And if there's anything all sneakerheads have in common fam, it's the love for PEs and F&Fs! But not all of us are lucky enough to have besties in the inner circle of sneaker-higher-ups. Jordan Brand and Nike always have our backs though, and they give us pretty sick alternatives! 2021 is pretty full of awesome releases that go riiiight through our alley. And we're really ready for some UNC colors in our lives, aren't we? So let's check out the new Jordan 4 University Blue, which TSB will eat up in the US. We're so sure because it already killed the drop on EU and other regions homie!
Aaaand Some More Success!
You probably saw the pretty fancy Jordan 1 x Aleali May collab. I mean, we were all over it because of how lit it looked. Yeah well, TSB cooked that drop so well a few hours ago. Like, really well-done fam. And you better wait for the US drop because TSB'll do it again for ya! If you're looking for success, consistency, and profit, then you're at the right place. Go get your copy of the shittiest bot in the game before it's too late! And don't forget to try your luck with our giveaways, cause you could be our next lucky winner.
Jordan 4 University Blue: UNC Nostalgia
Okay so, the upcoming Jordan 4 University Blue features the usual shade of blue we all love. The upper comes in the famous UNC blue suede, with laces and mesh netting of the same color. Cement splatter lacewings and midsole add a really awesome touch, along with the black front of the midsole. All in all? It's a lit pair of kicks that's worth your time!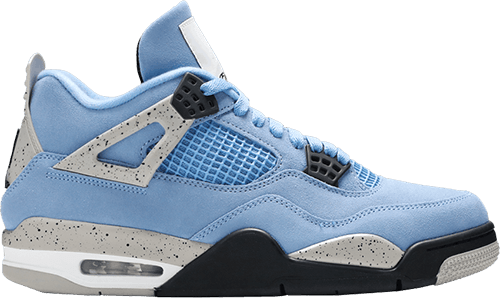 The kicks are pretty awesome replacements (or a mash-up, really) of two other pairs! The first one is Travis Scott's Jordan 4 "Cactus Jack". The F&F pair is worth $4,000+ today, but even the public release will cost you $1,200! A very hard pill to swallow if you want this pair homie. The second pair is 2019's March Madness PE for… well naturally, the UNC team! It actually looks very similar to the upcoming Jordan 4 University Blue, so there ya go.
When's Jordan 4 University Blue Dropping?
If you like what you read so far, you gotta get them kicks! They're dropping on April 28, 2021, and will cost you $200, but that's in the US only. If you're living in other regions and reading the release news, then you're too late! You gotta head over to the aftermarket and pay an average of $500 in resale. And if you're copping from the US, make sure you cop with TSB, or else you'll pay resale too! Good luck fam!